2018-07-16
Open Apprenticeship Day at Flottweg
On Saturday, July 14, 2018, Flottweg opened their doors for "Open Apprenticeship Day." Interested middle schoolers from seventh, eighth, and ninth grades and their parents attended the event.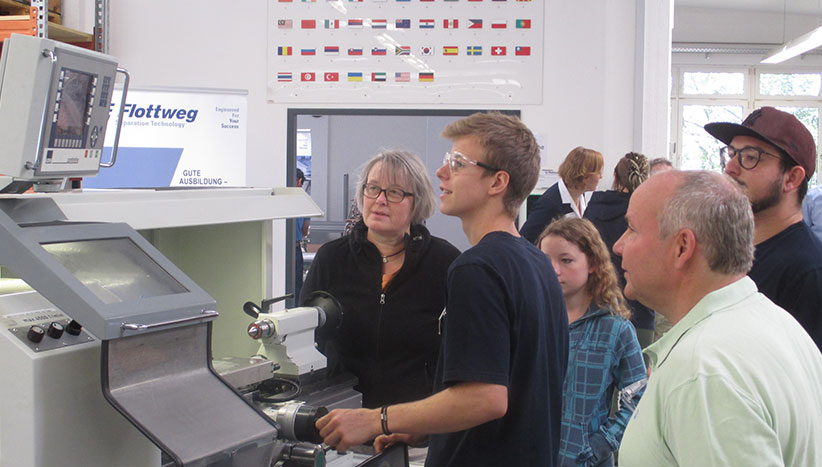 Flottweg Apprenticeships include positions such as industrial mechanic, mechatronics technician and foreign-language industrial buyer. Student internships are also available.
Visitors to "Open Apprenticeship Day" got a feel for the careers available and an impression of the daily work. In addition to hands-on workstations where students could test their skills, there were also turning, milling, and CNC machines in operation for the students to observe.
First-, second-, and third-year apprentices were on-hand to answer questions related to apprenticeships, and apprentice managers and human resources staff were also available to handle the students' questions. A Flottweg information booth provided visitors with information about business training and open positions as well.
At Flottweg, apprentices, entry-level and experienced staff all have exciting tasks in a growing international company. Learn more about your employment and career options at Flottweg.