2020-11-06
BrauBeviale 2020 Success is...when hops and malt don't go to waste
The BrauBeviale 2020 will take place this year exclusively in digital form. Particularly in difficult times, it is important to have a reliable partner at your side. Flottweg can proudly look back on over 60 years of experience in the area of mechanical separation technology and will continue working on the best solution, alongside its customers, into the future.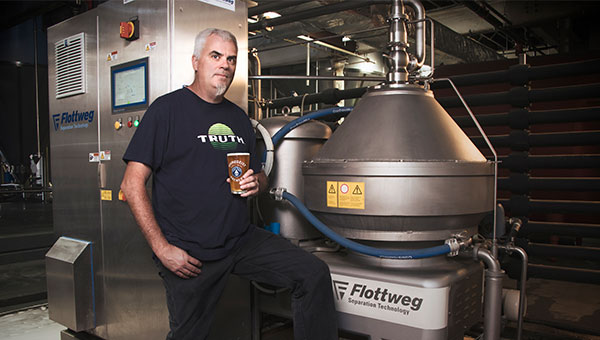 Many things are different at this year's BrauBeviale. BrauBeviale 2020 will take place exclusively in digital form. Flottweg is a part of the mybeviale platform. Via the digital platform, we would like to present you with the latest solutions from the field of mechanical separation technology. A reliable partner, even in difficult times.
Visit us online at mybeviale.com. You can expect the latest trends in mechanical separation technology, a white paper on separators in the brewing industry and much more.
Go to company profile: https://www.mybeviale.com/en/Companies/F/Flottweg-SE--
Go to whitepaper: https://www.mybeviale.com/Stories/HopsAndMaltAreNotWastedHereSeparatorInTheBrewingProcess
Maximum yields can be achieved with separation technology solutions from Flottweg, so that hops and malt don't go to waste.