2018-10-04
Flottweg Solutions for Maximum Performance
Flottweg will showcase its latest solutions for the beverage-producing industry at BrauBeviale 2018 in Nuremberg. See our decanters, separators and belt presses for the food and beverage industry in Hall 9, Booth 343.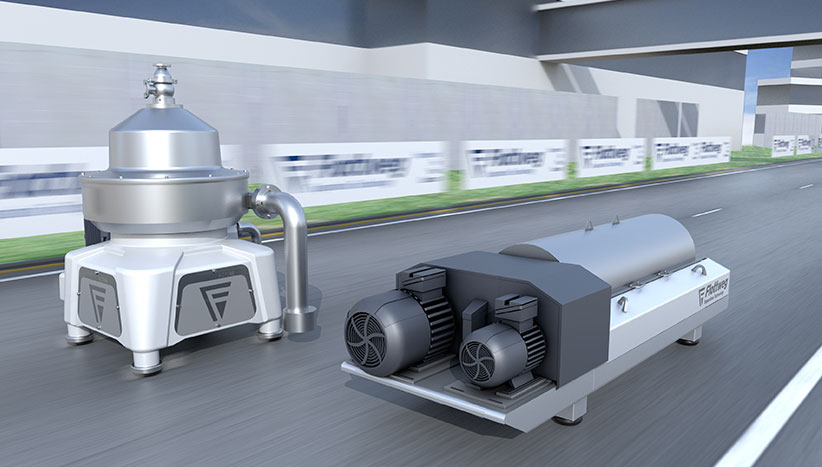 Flottweg decanters, separators and belt presses are regularly regarded as premier equipment in their respective classes. Thanks to Flottweg engineers, each of these machines is perfectly adapted to line conditions, thereby guaranteeing durable and powerful behaviors.
Every second counts when producing food and beverages. Quick production cycles and constantly changing requirements demand a lot from both man and machines. Thanks to 60 years of experience in the field of solid-liquid separation, our customers can run full throttle:
Flottweg is also advancing resource efficiency. The new application highlight: decanters in brewery cold areas! Flottweg technology can increase the yield in lees processing and minimize beer losses. That is how you wind up atop the winner's podium.
Visit us at BrauBeviale 2018 in Nuremberg and see the performance of our solutions for yourself.
Watch out! Flottweg is in a new pit lane this year:
Hall 9, Booth 343