2020-10-30
Success Is …Acting According to Common Values
According to our brand promise "Engineered for your success", we strive with passion to offer our customers the best possible solution. An important component of our company is our Code of Conduct. The principles it defines are an important guideline for appropriate behavior within our company.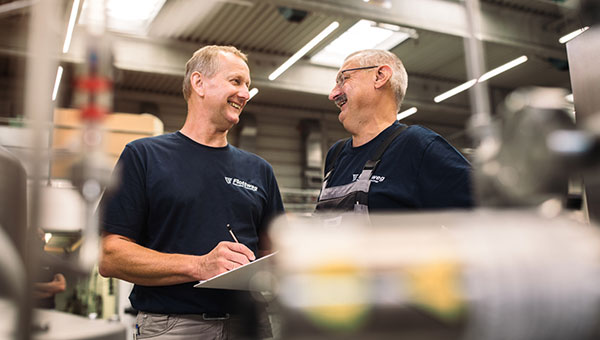 Flottweg's continuity and further development depend significantly on our reputation as a trustworthy business partner and a reliable employer. We thank you for contributing to that reputation with the integrity of your personal conduct. Therefore, Flottweg has developed the Code of Conduct, which is based on our values and company culture.
Click here for our Code of Conduct
Engineering has been our core competence since our origin. We have always had a passion for technology and mechanical engineering. We are proud of our industrial centrifuges, belt presses and solutions for mechanical solid-liquid separation. This pride is reflected in our values.
Competence
Our competence is the basis for the performance of our employees and thus for our success. As specialists in separation technology, we offer our customers solid advice in all applications to achieve the best solutions.
Responsibility
Every employee should take responsibility for Flottweg with his or her actions. Each individual should always act as if Flottweg was his or her own company; customer orientation and cost awareness are paramount.
Respect
Ethically correct and fair treatment of customers, business partners and colleagues are musts for us at all times. Respect generates a climate of esteem, recognition and fairness.
These values are the basis for our Code of Conduct and our behavior. They shape our quality awareness and our pursuit of stability and sustainable growth. Our employees are our most valuable asset. Good cooperation and the safety of our employees have top priority.
Each individual Flottweg employee helps fill our brand promise Engineered For Your Success with life and contributes to our customers' success.