2020-04-08
Flottweg digitizes the purchasing process
68,000 items ordered from about 1,300 active suppliers in a single year. To handle the large volume of orders, diverse material item numbers and vendors even more efficiently, Flottweg SE's ordering process has been raised to a new level. Assisted by curecomp, an SRM company, the process and workflow related to order and supplier management have been digitized and automated.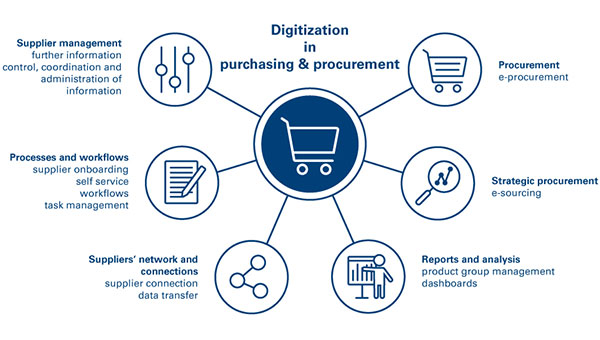 The new portal, within which Flottweg manages the purchasing process, consists of various modules. The curecomp e-procurement system transmits orders completely digitally. Suppliers can review and confirm purchase orders directly in the system. In addition, suppliers have the possibility to independently query and manage stocks and requirements via VM (Vendor-managed Inventory). The system offers many advantages for both Flottweg and suppliers. While Flottweg reduces activities that do not add value, the suppliers can tailor their production to meet specific demands. The interface to already existing systems, such as SAP, is a great advantage.
The e-procurement system has been supplemented by other modules such as SRM Supplier Relationship Management, Sourcing and Supplier onboarding.
Flottweg will use the Supplier Relationship Management System to manage supplier data, documents, dashboards and much more. Requests for bids, requests for quotations and offers from suppliers are entered and processed directly in the portal by the sourcing module. The analysis takes place in the portal and the result is transferred directly to SAP. Supplier onboarding allows potential suppliers to submit requests directly to the purchasing department. Click here to directly access the new online supplier application form.
The extensive systems simplify many process steps and prevent system disruptions. For both Flottweg and its suppliers, data security, quality and system transparency are increased. In addition, all the portal's modules include a document output management system, which digitally transmits drawings, parts lists, etc. to the supplier. This simplifies the process and facilitates communication with suppliers.
Thanks to the newly created interface, both the cooperation with suppliers and the management of the various ordering and tendering processes becomes easier and more efficient.