2019-01-28
Xelletor Series Wins the "German Excellence Award 2019"
Vilsbiburg company Flottweg was given the German Excellence Award 2019 for its Xelletor series. The prize was awarded in the category "B2B Products", distinguishing the series as an innovative concept.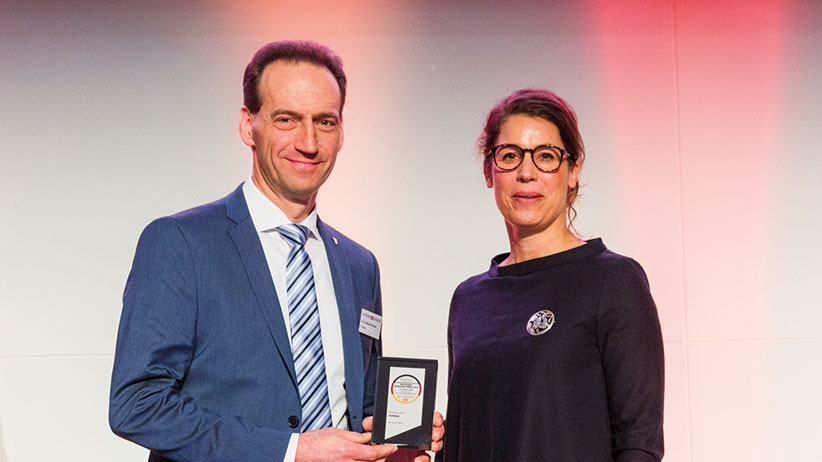 "This award recognizes not simply a product, but also the commitment and innovative strength of an entire team," said Dr. Christoph Heynen, chief technology officer of Flottweg SE, in praise of his colleagues.
Germany has a successful economy – and for good reason. Many industries and disciplines are characterized by excellence. Often – especially in the B2B sector – the outstanding achievements of German companies and entrepreneurs remain hidden. So it's time to honor excellence with an award. This is the mission of the "German Excellence Award".
The second German Excellence Award for outstanding achievements in business was awarded on 24 January in Frankfurt am Main. The German Institute for Service Quality and DUB UNTERNEHMER magazine selected 63 winners in 26 categories. The winners were selected by a high-powered jury from business, media and the sciences, who selected the best ideas from 150 applications. Successful managers, start-up founders, digital experts and creative minds from a wide range of industries came together at the gala.
Most Innovative Solution in the Field of Sludge Treatment
The Xelletor system was developed for dewatering sludge from municipal and industrial wastewater treatment plants. The new Xelletor series saves Flottweg customers money in dewatering sewage sludge. These savings include: 10 percent lower disposal costs for dewatered sludge, 20 percent lower costs for additives (flocculants), and up to 50 percent less energy consumption compared to traditional systems such as conventional decanter centrifuges or filters.