2022-06-07
FLOTTWEG at FISPAL 2022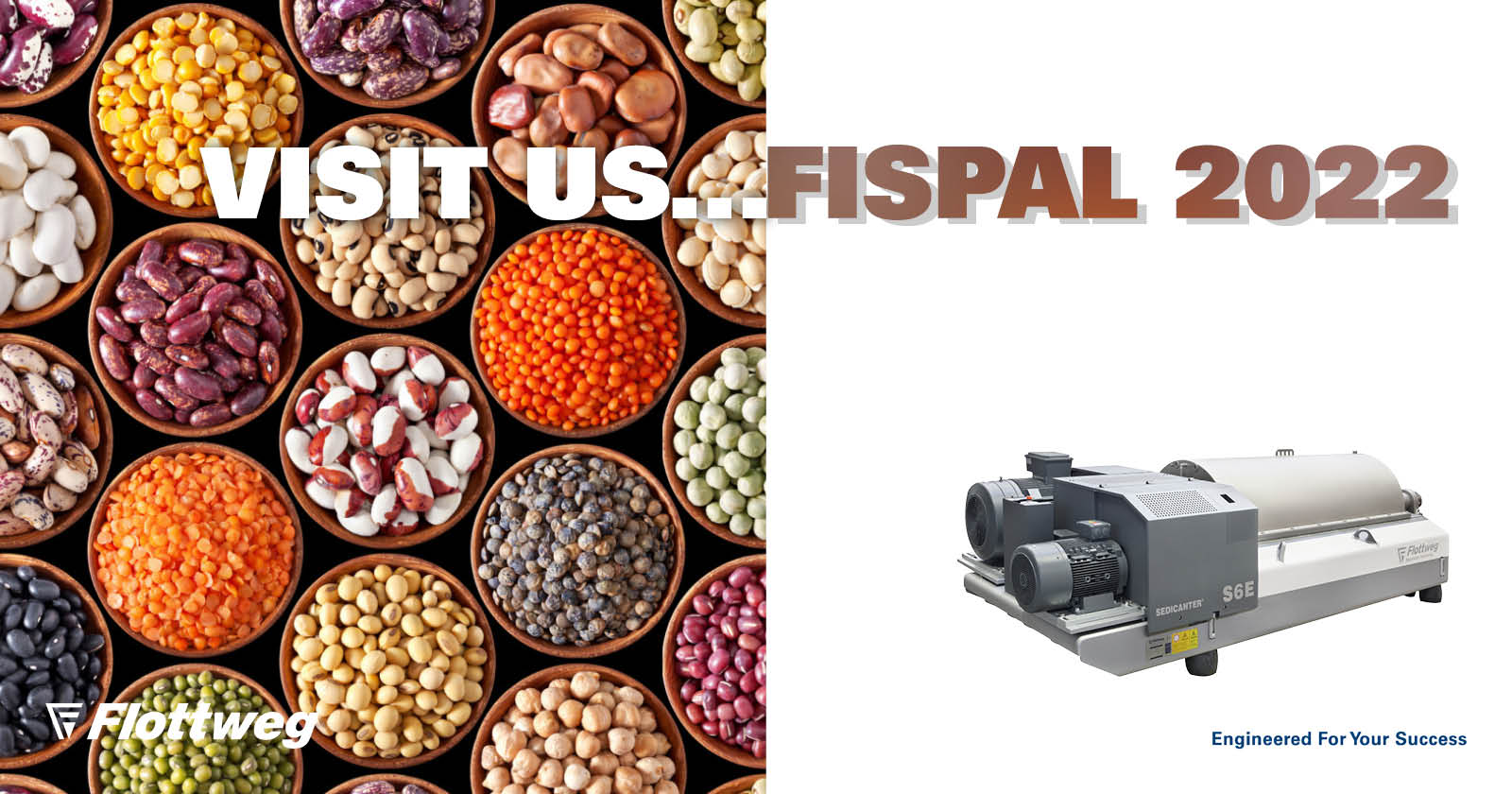 Leader in the mechanical separation market, FLOTTWEG will be present at FISPAL 2022. In addition to Decanter, Tricanter®, Belt Presses and Disc Stack Centrifuges, FLOTTWEG will present the SEDICANTER® line of horizontal separators for high solids loading with centrifugal force of vertical separators.
The line is fully sanitary for application in the food industry such as proteins, additives, juices, breweries, vegetable milk, etc and can be an interesting alternative to add value to traditional processes.
In addition, we recently had another novelty via our World launch of the FLOTTWEG nozzle centrifuge, adding to the range of separation possibilities in the food sector for customers and we will be prepared to receive our customers from Brazil and the region where we have been growing exponentially in recent years.
Visit our stand at FISPAL 2022 – June 21st to 24th – São Paulo – Capital – E081.
Flottweg do Brasil Ltda.
Rua dos Manacás, 40
Hortolândia – SP – Brazil
CEP: 13187-047
Phone: +55 19 3836-5304
E-Mail: admin-fwbr@flottweg.com