2021-01-28
Flottweg Canada opens Customer Care Center
Flottweg has opened a new Customer Care Center in Etobicoke, Ontario, Canada. Flottweg focuses on the Customer's Success, including process reliability, greater cost efficiency and unparalleled Customer Service.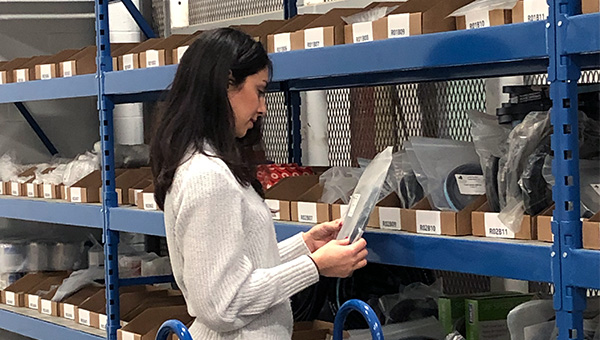 "Routine maintenance of Flottweg equipment is typically performed by the customer's maintenance personnel. Intermediate service of the machines, which includes replacement of consumable parts such as bearings, O-rings, seals, etc., is performed by our Field Service Technicians at the Customer's facility. In order to maintain the high performance standards set by Flottweg, the rotating portion of the centrifuge is periodically shipped to our repair facility where it is reconditioned to original Flottweg specifications. Depending on the duty and application where the centrifuge is installed, this could range from 3 to 7 years of operation. Our experienced, factory trained Repair Technicians ensure that the equipment maintains optimal performance throughout its useful life," says Flottweg Canada Managing Director Frank Scriver. "In addition to better quality parts and the ability to handle critical tasks like balancing, our localized service and support approach helps eliminate lengthy wait times for customers that can't afford production delays."
Flottweg's new 15,000 sq. ft. Customer Care Center offers product sample analysis and field trial equipment and services to evaluate and tailor the right solution to a customer's application. On-site service and repair, along with equipment start-up and training services is supported by a strong spare parts inventory. The facility is also equipped to provide shop repair, rebuild and reconditioning services. Flottweg's service provider agreement with Centrifuges Unlimited Inc. provides local repair, rebuild and reconditioning support according to Flottweg standards to their Western Canada Customers.