2019-09-01
The new Flottweg user interface
InGo – Into the System and Go. This is the new operating philosophy for Flottweg machines and systems. And the name says it all. The primary advantages are easy handling, complete control and full integration. The InGo operating philosophy was awarded the German Design Award in 2018.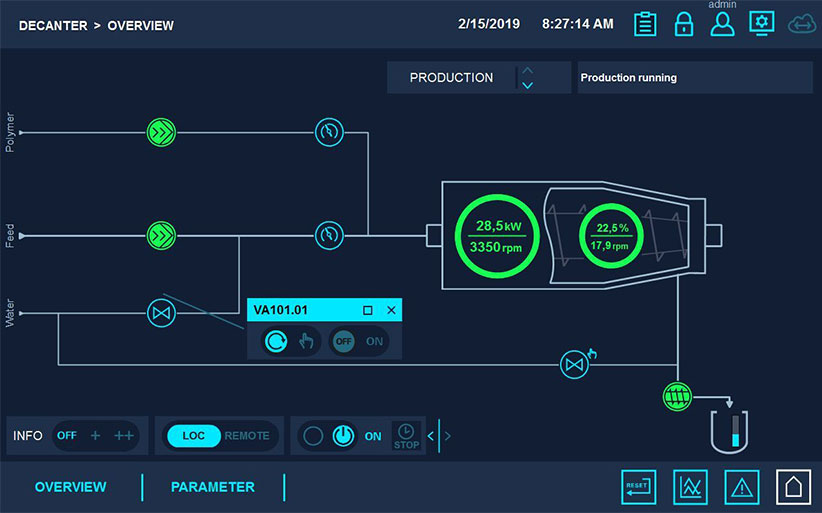 An intuitive user interface and high information density are prerequisites to control complex processes, and to get the best out of these processes for our customers. The new operating philosophy includes both of these.
With InGo, the Flottweg machine fits perfectly into existing processes and guarantees high process reliability - even when in-house components (such as our control cabinet) are integrated.
This allows individual process components full and automatic interaction. Thanks to the user-friendly design, you still have an overview of all process parameters at all times.
Once learned, the operating philosophy allows all Flottweg machines to function in the same way. This saves time and reduces cost for users and operators.
Take the opportunity and learn more about our new, innovative and excellent interface InGo.