2017-02-01
Flottweg and Manzano begin long-term partnership in the olive oil industry
Since the beginning of the year the companies Flottweg SE and Caldereria Manzano, S.A. have been working together. The separation technology specialist Flottweg is thus relaunching the sales of its machines in the olive oil sector.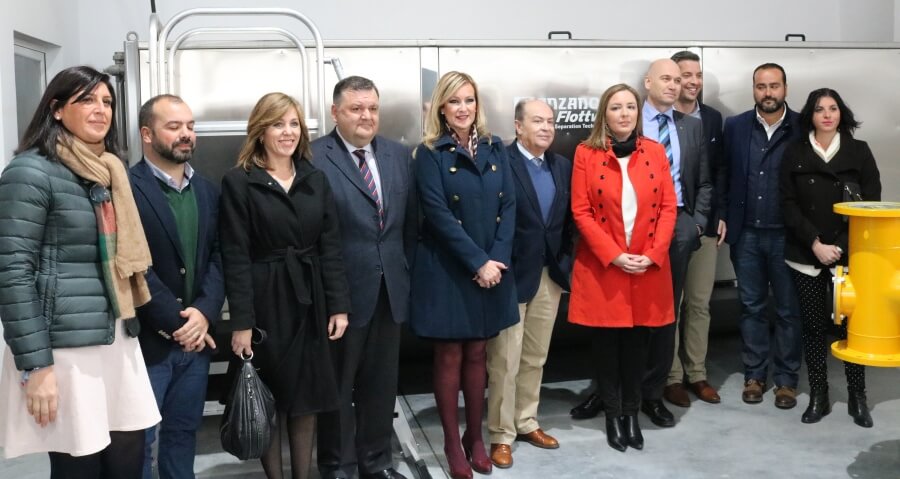 "We are very pleased to have gained Flottweg as a new partner. We chose Flottweg because they are a well-known supplier with an excellent reputation in the industry. Furthermore, their products are of the highest quality and are extremely durable. This partnership enables us to offer our customers a perfectly coordinated overall package." With these words, Antonio Manzano welcomed the 200 invited guests at the official launch event in Bujalance (Spain) on January 17, 2017. Manzano will, with immediate effect and exclusively, control all the sales activities of the Flottweg company in the field of olive oil within its area of responsibility.
The family-run Caldereria Manzano company has been in business for almost 100 years and has many years of experience in the field of tank and machine production for the processing of olive oil. The company's headquarters are located in the Spanish town of Bujalance, near Córdoba. In order to give interested customers an impressive brand experience, Manzano operates an in-house showroom where visitors can get a first impression of the machines. In the coming years, a service center for Flottweg machines will also be built on the company's premises.
For Flottweg and its customers, the new partnership also offers advantages. Manzano employees are regularly present at its customers' sites, not only in Spain and Portugal, but also in Morocco and Algeria. Above all, the lack of language barriers means Flottweg can guarantee the best possible customer service by working with Manzano.
Martin Lorenz, deputy director of the fats, oils and biofuels division at Flottweg, is delighted about his company's new partner: "We are looking forward very much to the new partnership. We wish Antonio Manzano and his daughter Angela Manzano Coca a good start and a successful year in 2017."