2023-09-14
Separation technology for the mining industry: Flottweg at Perumin 36
Join us from 25th to 29th September at the Cerro Juli Exhibition Centre in Arequipa, Peru for South America's leading mining event, Perumin 36. Flottweg will be there to showcase our state-of-the-art separation solutions for the mining industry.
At Perumin 36, we will be demonstrating how our centrifuges are revolutionizing tailings and sludge dewatering to address four key challenges: water scarcity, environmental compliance, space constraints for tailings impoundments and improving operational efficiency by reducing costs.
Proven experience
Flottweg Peru has a proven track record of meeting separation and dewatering needs in a variety of fields, including tailings, effluent, water, and sludge from acid plants. We also provide solutions for separating three components in the same slurry or product, such as SX CRUD or Borras applications, concentrate dewatering and sludge thickening.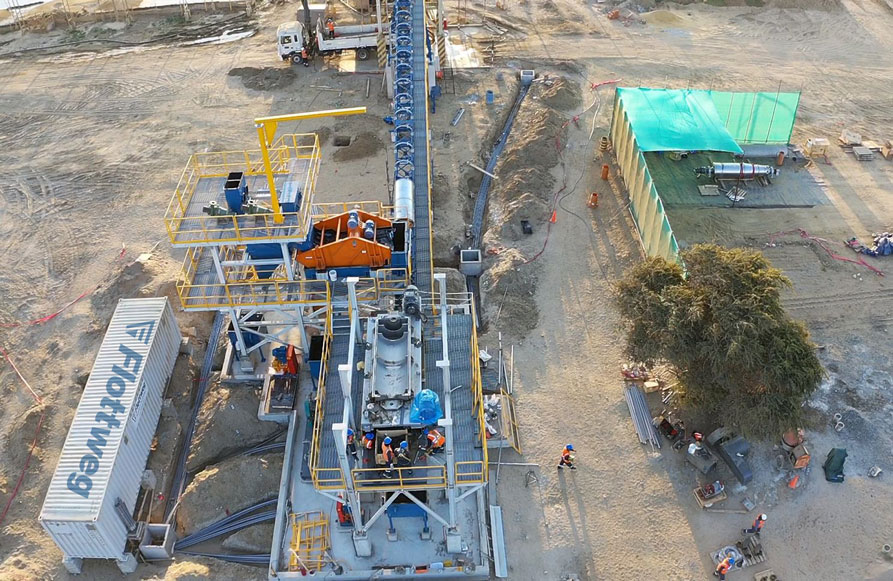 Our commitment goes beyond providing high quality equipment; we also offer prompt technical service, spare parts supply, and consultancy in Peru. We are committed to helping the mining industry meet its challenges and achieve a more sustainable future.
We invite you to...
Visit our stand at Perumin, located at stands 914, 915, 916 and 917 in the German Pavilion of the Cerro Juli Exhibition Centre. Take this opportunity to discuss your application with our team of experts. In addition, we have the experience and expertise of our colleagues from the USA and Germany who will be present at the event to provide you with customized solutions.
All the information you need
Where? Perumin, Cerro Juli Exhibition Centre - Arequipa.
When will it take place? From 25th to 29th September 2023.
We look forward to seeing you at this important event for the mining industry. Together we will explore the separation solutions that will drive your success in the sector. See you at Perumin 36!
Register for a ticket to Perumin