2020-08-03
URBRÄU Uses a Flottweg Disc Stack Centrifuge for Their Brewing Process
URBRÄU is the first German craft brewery in China. In 2013, the TBT Urbräu Brewery Park, located in the city of Handan, was founded, and thus a beer according to a German recipe under the Urbräu brand was for the first time brewed in China.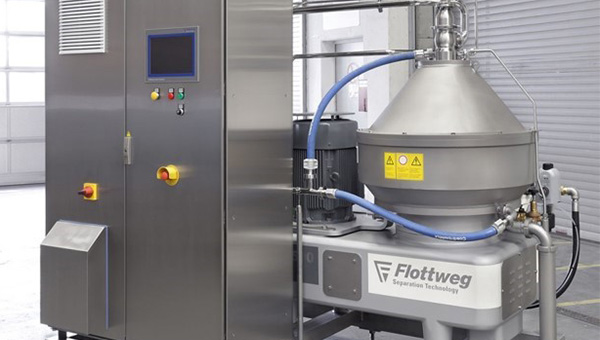 URBRÄU Beer Beverage Co., Ltd. is one of the first Chinese brewery plants built using German technology in China. It is also the largest and most modern brewery for German beer in China. The brewery itself as well as the offices were built in compliance with EU standards.
The total investment of this project is 260 million euros. The plant covers a total area of 270,000 square meters and has an annual capacity of 120,000 hl.
URBRÄU uses a Flottweg centrifuge for yeast separation and beer turbidity adjustment. After comparing the Flottweg technology to the one of other competitors, URBRÄU chose a Flottweg separator AC1500.
Capacity of the Flottweg AC1500: 30-150hl/h
Oxygen intake: <10 PPb
Temperature rise: < 1℃
This Flottweg AC1500 has been in operation for 5 years, since 2015. With this centrifuge, the brewing process could be optimized resulting in higher efficiency and reduced costs. Our Chinese customer is very satisfied with the smooth operation and the excellent results.