2018-09-03
Changing The Way You Look At Separation – The New Flottweg Xelletor Series @Weftec 2018
The brand-new Xelletor series has raised the bar for mechanical separation to an entirely new level. See for yourself and visit us from September 29 to October 3, 2018 at Weftec in Orleans, LA: Booth 6439.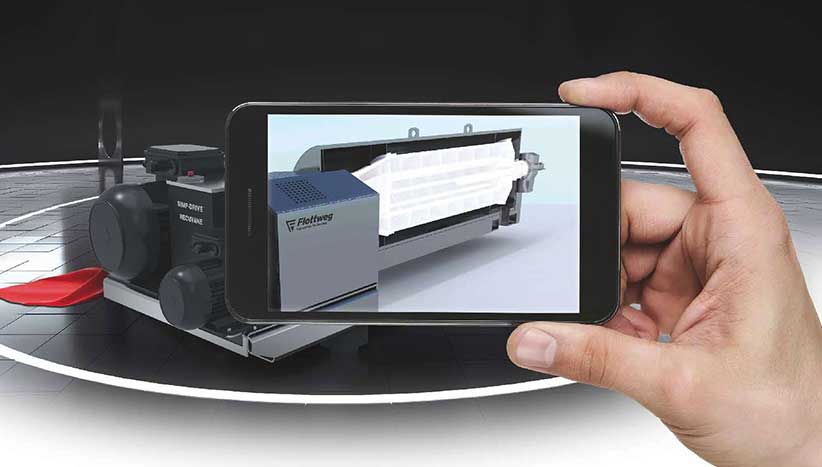 <link>Sewage sludge dewatering can get expensive, so the savings potential for sewage treatment plant operators is immense. The formula is simple. Dryer sludge equals less sludge. Less sludge equals lower disposal costs.
Flottweg will present the next generation of sewage sludge dewatering decanters at Weftec 2018. The secret to the outstanding performance of this decanter centrifuge is inside, in the heart of the machine. The rotor, and especially the scroll, have a unique design. Consumption of polymer flocculant is significantly reduced in the <link>Xelletor series because of the entirely new intake configuration. At the same time, the machine has reduced energy consumption.
The results of numerous tests are impressive. Depending on sludge quality, the centrifuge can save about 20% on energy while providing significantly better performance.
Not only that, it also…
... Increases your throughput by up to 15 %
... Reduces the volume of biosolids by as much as 10 %
... save up to 20 % in energy and polymer consumption
You're invited! Flottweg will host a Media Event on Monday October 1st at 2pm. Please join us for the official launch of Xelletor in the US.
What: Weftec 2018
When: September 29 - October 3, 2018
Where: Booth 6439