Flottweg Global Service
Competent, Fast and Fair
Globally networked sales and service ensures that a Flottweg employee or a representative from a sales or service partner will be at the customer's premises within the shortest possible time. As a customer, you expect that someone will get to grips with your problems within the shortest possible time.

The Flottweg global service, "Service Worldwide", ensures that these problems will be solved as quickly as possible and provides a convincingly large number of service activities. These service activities not only improve the process of your Flottweg machines and/or systems, but also underline our expertise in customer support and commitment.
Flottweg Service Stations Worldwide
Flottweg offers fast service worldwide. We have partners in almost every country. We also have local Flottweg subsidiaries, workshops, and trained technicians.
Service USA
Flottweg Separation Technology, Inc. (Flottweg USA), headquartered in Independence, Kentucky (Greater Cincinnati), has over 20 OEM factory trained technicians to support any electrical, mechanical, and process issue a customer may have with their Flottweg equipment. Our customers have the option to send their equipment into our full service assembly hall, fabrication facility, and machine shop for repair and refurbishment or make arrangements to have their Flottweg machine refurbished on-site at their operating facility located anywhere in the United States of America. Continuous cross-training and certification with our German parent company, Flottweg SE, located in Vilsbiburg Bavaria, ensure that our customers are always getting the highest quality parts and services to ensure maximum service life or their equipment.
Service China
21 employees of the Service department in China look after all the requirements of Flottweg customers. This ensures that the machines (decanter, separator and belt presses) and systems function properly.
The service technicians and specialists in China are in close contact with the service employees in Vilsbiburg, Germany (the main plant). In this way, Flottweg ensures that each employee in China has the necessary knowledge and expertise to meet customers' requirements.
Furthermore, this gives Flottweg a significant advantage over the competition, because the proven high quality offered by Flottweg can also be guaranteed globally.
Service Russia
A team of nine experienced specialists on the Flottweg Moscow Customer Service team, regularly trained and tested at the Flottweg SE plant in Vilsbiburg, guarantee our customers comprehensive technical support. The most important installation and commissioning work, including training of customer staff, technical consulting on questions regarding maintenance and care, qualified customer service, and rapid delivery of spare parts, are the key to the high quality standards of Flottweg and guarantee the perfect operation of our systems over many years.
Service France
Flottweg service in France consists of seven employees. The organisation includes the Service department, spare parts management as well as installation and repair of Flottweg machines and/or systems.
Each employee in the Service department is fully concerned and committed to guarantee that all customers' requirements are satisfied.
Service Australia
Providing quality service to Flottweg customers in Australia and New Zealand for more than 10 years. The service facility is able to cater basic laboratory sample testing, repairs, maintenance and operational training on site, stock spares management and condition assessment inspections.
The service technicians are in close coordination with Flottweg's service department in Vilsbiburg, Germany (headquarters) to ensure that the information and specifications are in accordance to Flottweg's quality standards.
Our experienced service team are fully committed to provide efficient service and establish a long term partnership with Flottweg customers.
Service Brazil
Flottweg service Brazil is performed by our partner WSC – our authorized repair shop – with service and workshop technicians. WSC comprises a total of 38 employees that also support and look after Flottweg customers in WSC own assembly hall and workshop.
Flottweg's service support in Brazil through our partner also includes travelling directly to customers in order to carry out repairs, maintenance work or customer training at their premises. The customer is the focus of all activities. This focus guarantees that any and all customer requirements are met, and underscores the outstanding quality of Flottweg service.
The local service technicians are in close contact with the service employees in Vilsbiburg, Germany (the main plant). Knowledge and skills can thus be passed on or communicated to all the service employees involved. This ensures a consistently high standard of quality - we call it Flottweg quality.
Service Italy
Flottweg Support in Italy is provided by two technicians specialized in specific fields and two others, all carrying out maintenance work in our only authorized workshop, in Villanova di Castenaso (in the province of Bologna).
The workshop has a warehouse technician for continuous customer support in the management of spare parts at the local level. Our local Customer Service support team is rounded out by the Customer Service manager and his assistant.
The work group specifically responsible for this important, delicate work, consisting of employees working in the region as well as internal employees working in Italy to provided customers technical support, has seven people.
That staffing is currently being reinforced to allow us to offer our customers the best possible service at all times. Finally, we would like to emphasize that customer support is provided in close collaboration with the staff at Flottweg Headquarters, who are only about 600 km away from the Flottweg Subsidiary in Italy.
Service Mexico
Flottweg México S.A. de C.V. has a technical customer service department staffed by service technicians who directly address the needs of our customers in the areas of inspection, repair, service, and training. The service technicians in Mexico work closely with the staff of the Service department at headquarters in Vilsbiburg, Germany, who provide them with support and are in continual contact with them. So Flottweg can guarantee that truly each individual service technician has the experience and knowledge needed to advise our customers.
A spare parts warehouse on site also guarantees quick, efficient service.
Service Peru
In view of the more than 100 separator centrifuges from Flottweg currently in successful use in Peru, we have both technical customer service as well as after-sales service staffed by an engineer and two highly specialized technicians.
Since the founding of Flottweg Peru in April 2015, we have continuous been at the disposal of our customers, who value both the quality of our customer service and the professionalism of our technicians.
The fishery sector, where Flottweg is very active in Peru, is also very dynamic So our customers particularly see the quick response time of our staff very positively.
For the future, we plan to expand our technical customer service. The additional staff needed will be trained both in Germany as well as by our technicians currently working on site, who have worked with Flottweg Systems for over 20 years. This is an important reason for the success of the Flottweg Brand in Peru – our outstanding and reliable after-sales service.
Service Poland
Flottweg Polska Sp. z o.o. operates a service department on site which is responsible for customer support on the Polish market. The service department of Flottweg Polska employs a team of qualified technicians who have all the necessary qualification certificates. This allows us to maintain our high quality standards.
Our services include:
Supervision of the assembly and commissioning of systems
Maintenance and service of systems
Delivery of original replacement parts and consumable materials
Process optimization
Special training courses
Regular service inspections on Flottweg Systems extend the service lifetime of individual assemblies and minimize the risk of unforeseeable faults. They make it possible for our customers to keep their focus on their core business.
Our service offering is adapted to the individual needs of our customers based on their specific case.
Service Canada
Flottweg Separation Technology Canada ULC (Flottweg Canada) currently has an exclusive authorized services provider agreement with Centrifuges Unlimited Inc. ("CUI") headquartered in Calgary, Alberta Canada to be Flottweg's official parts and services provider for all of the Canadian Provinces. CUI currently has parts and service technicians located in two locations, Calgary, Alberta and Waterloo, Ontario to effectively handle repair, refurbishment, warranty, start-up, and training on all Flottweg machines installed throughout Canada. CUI works very closely with Flottweg USA Aftermarket Group to continually get trained and certified on new machines and techniques as they are developed by Flottweg SE, the parent company, located in Vilsbiburg, Germany.
Maintenance, Service Work and Prevention
Flottweg offers you maintenance contracts with different intervals (with inspections ranging from every month to every three years). The preventative measures provide the following advantages for your Flottweg decanter, separator or Flottweg belt press: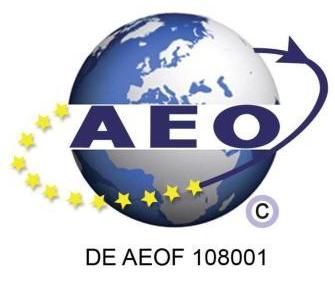 Repairs carried out by qualified specialists and technicians
Longer machine service life
Minimised risk of the system/machine failing
Improved process efficiency
Expert and experienced employees are at your side
Lower spare part prices compared to the competition
All necessary spare parts are still available even decades later (up to 30 years)