Success is…Getting the best result for you.
As a family-owned company specializing in separation technology, we always have the measurable successes of the customers as our goal. We always know what users need and work with that knowledge daily to create the optimum solutions for our customers.
The continuity and stability of the Flottweg Group are of utmost importance. We invest in new technologies and products to stay a step ahead of the market at all times.
Our values: competence, responsibility, respect
Success based on competence, responsibility and respect. These values determine our day-to-day work, the way we approach challenges, and how we conduct ourselves with our customers, business partners and colleagues.
Competence
Our competence is the basis for the performance of our employees and thus for our success. As specialists in separation technology, we offer our customers solid advice in all applications to achieve the best solutions.
Responsibility
Every employee should take responsibility for Flottweg with his or her actions. Each individual should always act as if Flottweg is his or her own company; customer orientation and cost awareness are paramount.
Respect
Ethically correct and fair treatment of customers, business partners and colleagues are musts for us at all times. Respect generates a climate of esteem, fairness and recognition.
Proud of our commitment
As a socially responsible company, Flottweg supports social institutions, education, science, sports, culture and the environment with both monetary donations and donations in kind.
No matter whether we are a company that takes on trainees, whether we are a sponsor or a member of an association: Flottweg's various forms of commitment have been awarded several times.
IHK Niederbayern - educational company of the year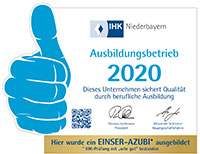 Flottweg has an ongoing commitment to education in the region.
Awarded the "Innovation through Research" seal of quality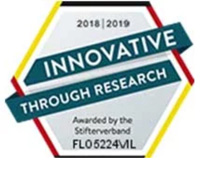 The research activity of Flottweg has been awarded the "Innovation through Research" seal of quality by the Association of German Scientific Foundations.
We're a part of it! Bavarian Environmental Pact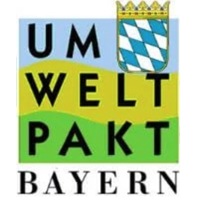 The Bavarian Environmental Pact is a cooperative venture between the Bavarian government and Bavarian business. It is based on volunteering, independent responsibility, and cooperation. One of the goals of the Environmental Pact is to be a driver for new ways, methods, and topics to avoid future environmental burdens.
Member of the European Hygienic Engineering & Design Group (EHEDG)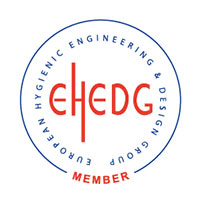 The goal of EHEDG members is to use technical information exchange to make a long-term contribution to the avoidance of hygiene problems in the production of food, and to contribute to its production under hygienically appropriate conditions. EHEDG members demonstrate through membership that they are committed to the highest possible standards for food safety and thus want to give a recognized, positive image to the food industry.
Kununu – top and open company badge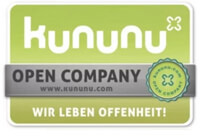 Authenticity, openness to critical examination of one's own qualities as an employer and communication at eye level - both with one's own employees and with potential applicants - these are the qualities that are important for modern personnel management. Because of these characteristics Flottweg was awarded the seals "Kununu Top Company" and "Kununu Open Company".
Sponsor of the Rote Raben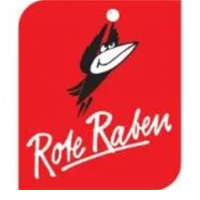 Flottweg sponsors the Vilsbiburg Rote Raben. This women's volleyball team plays in the Bundesliga and were the German champions in 2008 and 2010, and the winners of the DVV Cup in 2009 and 2014.