Peas, Beans and Lentils: A multitude of raw materials available for protein extraction
Industrial centrifuges for the extraction of functional protein from starch plants.
The global demand for high-quality plant-based protein for food production has risen sharply in recent years. Experts forecast that the trend will be long-term, continuing over the coming years and decades. Typical protein sources from starch crops include pea, broad bean, mung bean, chickpea and lentil. Sophisticated technology allows the individual components of the starch plants - protein, fibers and starch - to be separated from each other and marketed separately.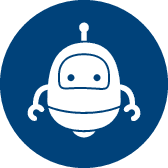 Fully automated process lines
Flottweg solutions supply the so-called wet fractionation, the very heart of protein production from starch plants. Our process solutions for the extraction of pea protein, lentil protein or bean protein extend from individual machines with manual control to fully automated lines.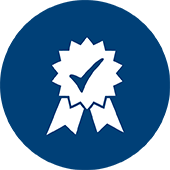 Highest quality and purity
Since the Flottweg process produces fibers and, for example, pea and lentil starch of the highest quality and purity, there are virtually no waste streams.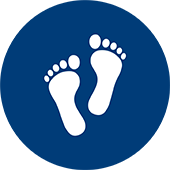 Acting sustainably
Our customers extract everything that can be used from their raw materials, for improved economic and ecological sustainability.
Our machines for extracting protein from starch plants
The principle for obtaining vegetable protein from lentils, peas or beans
Extraction, the first step, is a multi-stage process in which the protein is extracted from starch plants such as lentil, bean or pea flour. In the next step, coagulation, the protein is precipitated from the solution and separated. Depending on requirements, the precipitated protein content can be increased with additional washing steps. This makes possible the production of protein concentrates or even high-purity protein isolates, such as pea protein isolates. The resulting protein exhibits maximum nativity and excellent functionality and can then be directly fed into the spray drying process. To achieve an optimal protein yield, it is also possible to recover additional non-functional protein by means of thermal precipitation.
The protein extraction process also produces a fiber-starch mixture as a by-product. This mixture can be separated into its two main constituents in a further process step. The starch, e.g. pea starch, is washed from the fibers with the help of so-called jet washing sieves. The cleaned fibers are then mechanically dewatered with the aid of the Flottweg belt press and then fed into a drying process. The washed starch is concentrated and purified using a hydrocyclone system or a nozzle separator. The starch is also mechanically dewatered before final drying. Like protein, both fiber and starch meet the highest standard required by the food industry.
Customer benefits
Highly functional quality of protein from starch plants
The multi-stage extraction process and the high separation performance of the Flottweg decanter centrifuges allow a high protein content with excellent functionality to be achieved. Highly functional proteins are important so many diverse end products can be produced from plant protein. With Flottweg decanter centrifuges and Sedicanter®, a pea protein isolate with a purity of more than 85 percent is possible. At the same time, a protein yield of over 75 percent can be achieved.
Highly functional plant-based protein.
Protein purity of over 85 percent is possible.
Protein yield of over 75 percent is possible.
Powerful industrial centrifuges "made in Germany"
Our decanter centrifuges and Sedicanter® are used to extract protein from lentils, beans and peas. Flottweg is the world's only manufacturer of the Sedicanter®. The Flottweg Sedicanter® combines the advantages of a decanter centrifuge and a separator, providing the perfect technical solution for the demanding task of separating plant protein. Both the decanter and the Sedicanter® are constructed in accordance with the hygienic design guidelines of the food industry for the production of protein. To ensure optimal quality and performance, all our machines are developed and manufactured exclusively in Germany. Equipped with an adjustable impeller and the Simp Drive®, our industrial centrifuges are very robust and highly flexible when it comes to the production of lentil, bean or pea protein.
Worldwide, Flottweg is the only manufacturer of the Sedicanter®
Very robust and highly flexible.
Constructed according to hygienic design guidelines
Made in Germany
Maximum product yield and sustainability
Our flexible solutions for plant protein extraction can be adapted to your individual processes and products. The production capacities of our plants range from 200-20,000 kg / 441-44,100 lbs of flour per hour. Crucial to the cost-effective operation of these plants is the optimal processing of the starch and fiber by-products. With the Flottweg process solution, the highest yield and purity are achieved when extracting starch and fibers from beans, lentils, peas and the like. This ensures that all plant components are utilized to the fullest possible extent. Our customers and the environment benefit from our contribution to environmental sustainability.
Extraction of starch and fiber by-products
Purity level of 98% for starch and 75% for fibers is possible
Yield of 95% for starch and 90% for fibers is possible
Our awards and certificates for your success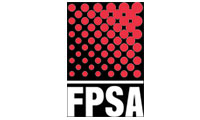 Interview: "Especially in the area of plant proteins, Flottweg can offer a unique overall package of technology and expertise"
In an interview, Mathias Aschenbrenner, our expert for the extraction of plant protein, reveals the role that plant proteins will play in the future, why peas are a perennial favorite and how Flottweg makes your protein extraction process more efficient. Read the full interview here.

Would you like to learn more about protein extraction from starch plants?