Success is ... profitable growth.
Our markets and products, employees and successes expressed in numbers, data and facts. 11 branches and more than 50 sales and service stations ready to support you. We not only strive to offer first-class support in the selection and design of our systems, but are also there for you after commissioning - in more than 100 countries around the world.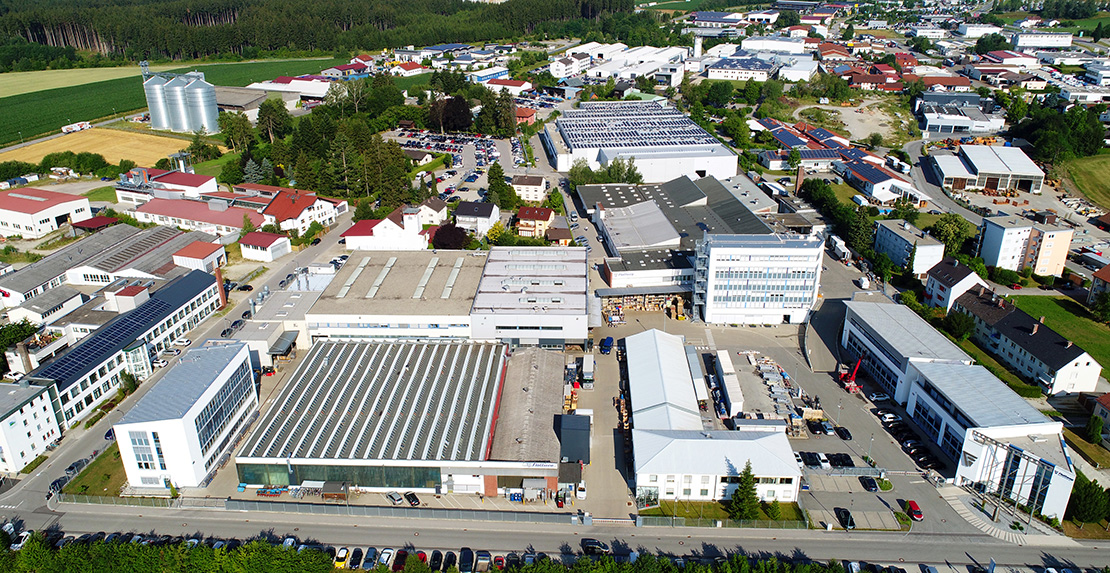 Headquartered in Vilsbiburg, Germany
We design and manufacture our decanter centrifuges, separators and belt presses only in Vilsbiburg. German-manufactured quality is just one of many reasons why Flottweg is the top choice of our customers.
Learn more about what makes Flottweg special.
Flottweg SE
Industriesstraße 6-8
84137 Vilsbiburg, Deutschland
Tel.: +49 8741 301-0
mail@flottweg.com
1932 Flottweg officially founded
Dr. Georg Bruckmayer acquired the trademark rights to the Flottweg-Motoren-Werke in 1932.
Learn more about our company history.
282 million Euros – revenue in 2022
In 2022, 282 million Euros in revenue was generated through the manufacturing and sales of our machines, systems and services.
More than 80% export share
Our machines and systems are in use worldwide - from Germany to Hawaii and all the way to Alaska.
Flottweg employs over 1,100 people worldwide
About 900 employees work at the company headquarters in Vilsbiburg, Germany. This includes roughly 66 trainees and interns.
Over 50 service centers in more than 100 countries
With 50 sales offices, we serve customers in over 100 countries around the world.
11 branches from USA to Brazil
In addition to Flottweg SE headquartered in Vilsbiburg, Germany, the Flottweg Group has 11 offices located in Europe, Asia, the United States and Australia.
Find one of our global locations near you.
Our Trademarks
Flottweg is a registered trademark of Flottweg SE. In addition many of our products and services are registered or filed trademarks of the Flottweg Group. E.g. Tricanter®, Sedicanter®, Sorticanter®, Flottweg HTS Decanter®, Recuvane®, Soft Shot®, Simp Drive®, Simp Control®