Success is: the strength of your starch. Wheat starch is your success.
Efficient, complete solutions for the production of wheat starch and gluten
Wheat is one of the world's most important raw materials in the extraction of starch and gluten. In addition to potato and corn starch, wheat starch is used in baked goods, as a binding agent, or as a technically modified starch. Flottweg's innovative separation solutions can be found at every stage of the wet process in wheat starch production. Together with our long-standing partners, we can implement entire starch facilities for you.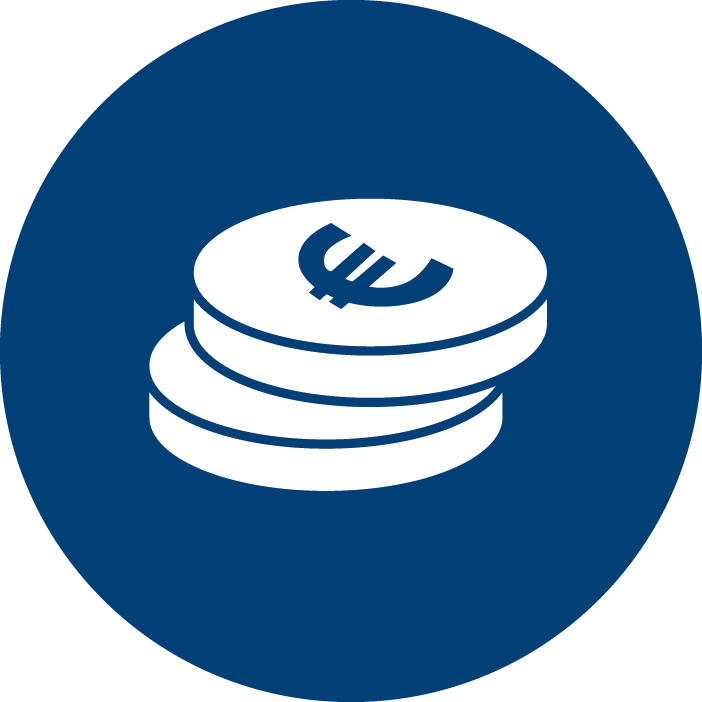 High A-starch and gluten yield with maximum purity
The Flottweg Tricanter® separates wheat flour into A-starch, B-starch, gluten, and liquid. The Flottweg Tricanter® and nozzle separator deliver a high A-starch yield with maximum purity (less than 0.3% protein) in a multi-stage process.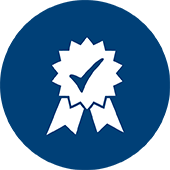 Gluten with more than 75% protein (Nx5.7)
Getting the best possible gluten yield requires efficient agglomeration of the water-insoluble protein fraction. Flottweg makes this possible by providing specially developed solutions such as a protein agglomerator and gluten washer, in combination with sanitary curved screens and adjustable impellers.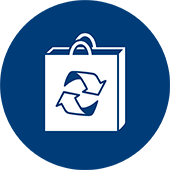 Low resource consumption
Treating process water notably reduces the amount of fresh water required. Our nozzle separators consume significantly less energy than conventional separation units. This conserves resources while lowering your operating costs.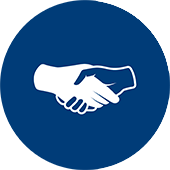 Your partner for complete systems
We are your partner for project planning and the implementation of entire starch plants. In addition to individual machines, we offer individually tailored, complete solutions for your process. Whether for Agrana or Viresol, we have already put numerous starch systems into operation.
Our separation solutions for wheat starch production
From flour to starch — how wheat starch is made
In order to extract starch and gluten from wheat, the flour is first mixed with water. This step uses an innovative jet feed that thoroughly mixes the flour and water according to a specified ratio. The dough mixer processes the flour and water mixture into a lump-free, even dough. A downstream ripening tank further supports this process.
Depending on flour quality, the holding time in the dough mixer and ripening tank can be adjusted as needed for optimal dough preparation. A homogenizer dilutes the dough to prepare it for the subsequent 3-phase separation. With this approach, the individual components can be separated more easily.
The Tricanter® process for 3-phase separation
The Flottweg Tricanter® separates dough into three individual phases by density and particle size: A-starch, B-starch, and pentosan.
The so-called heavy phase contains bran and fiber fragments, as well as A-starch. Solid particles are discharged through the scroll of the Tricanter®. The middle phase contains a mixture of formed gluten fraction and starchy liquid, also known as B-starch. It is discharged under pressure via the adjustable impeller.
Thanks to the adjustable impeller of the Flottweg Tricanter®, you can adapt the separation process to the respective raw material parameters (gluten quantity, flour quantity). This means that the middle phase can be efficiently separated from the A-starch and pentosan phase.
The excess liquid, or pentosan phase, flows out of the Tricanter® bowl via the free overflow. This liquid is made up of water-soluble materials and mucilage (pentosans). Because the Tricanter® separates so efficiently, this phase is free of gluten.
A-starch processing and fiber separation
Also known as A-starch, wheat starch has a grain size between 15 and 35 μm. As a heavy phase, it is continuously discharged from the Tricanter® at a high concentration. The discharged A-starch is diluted with process water. Several centrifugal sieves efficiently separate coarse and fine fibers from the starch milk and wash the A-starch by adding process water or fresh water.
In order to ensure the desired purity of the A-starch, it is refined in a multi-stage treatment process. The Flottweg nozzle separator concentrates the coarse-grained A-starch and washes it with fresh water. A hydrocyclone system further processes the remaining A-starch. With the addition of fresh water, the coarse-grained starch is further washed and concentrated. The system and the washing process can be individually adapted to generate the desired starch purity.
The process of extracting vital gluten
As the gluten fraction is discharged from the Tricanter®, curved screens separate the gluten fraction from the B-starch, allowing for the extraction of vital gluten. The multi-stage arrangement of the curved screens and the different feed systems ensure that the gluten mass is efficiently separated, washed, and dewatered. This helps manufacturers achieve the desired protein content while maintaining the same dry matter content. The extracted wet gluten is then further dried and pulverized in drying systems.
The Flottweg nozzle separator recovers valuable A-starch from the remaining B-starch. This further increases the A-starch yield. Another nozzle separator concentrates the remaining B-starch and recovers process water. The extracted B-starch can be further processed depending on the customer's needs. The remaining process water is fed into the process water circuit. This significantly reduces the fresh water required by the system.
Pentosan phase utilization process
Depending on the process, the pentosan phase separated by the Tricanter® can be further processed and recycled. In addition to water, the liquid phase also contains soluble materials and fine starch with a grain size of less than 5 μm. The fine sediment is difficult to process with a normal decanter centrifuge.
This is why Flottweg has developed the Sedicanter®. The Sedicanter® separates the pentosan phase into pentosan and wastewater. Pentosan is used in ethanol production or animal feed. With this process, the wastewater can be evaporated efficiently.
The Flottweg nozzle separator treats process water in addition to concentrated A-starch and B-starch. This process water can replace fresh water in many process steps. Since the process water from different product streams or processes is of a different quality, the water is only reused in the same process or for the same product stream.
This allows the recovered process water streams to be used efficiently, enabling the creation of an effective process water circuit.
Customer benefits in wheat starch production
High-quality A-starch and gluten
The quality of the processed wheat varies greatly. Nevertheless, the quality of the A-starch and gluten should be consistently high. Flottweg has developed its own solutions like the jet feed and dough mixer, making it possible to respond flexibly to different flour qualities and customize the required process stages. This means that you can always achieve optimal separation and the highest gluten and starch yields. Process-optimized temperature controls and the use of different qualities of process water make it possible to obtain a high wheat gluten viscosity while still consuming less fresh water.
Thanks to the adjustable impeller of Flottweg machines, you can precisely adjust your wet process separation to the varying characteristics of your raw material. The ability to change machine parameters, even during operation, allows you to respond flexibly to different quantities of starch (A and B), gluten, and pentosans. The following multi-stage process of the Tricanter® delivers maximum purity for A-starch and gluten. The nozzle separator recovers A-starch from the B-starch, refining it until the A-starch has a protein content of less than 0.3%. For gluten extraction, on the other hand, Flottweg curved screens wash off as much starch milk as possible in order to obtain the highest possible protein content, or at least 75% gluten content.
Gluten with at least 75% protein content (Nx5.7).
A starch with less than 0.3% protein.
Compensation for different qualities of wheat.
High A-starch yield thanks to recovery.
Temperature control for better gluten viscosity.
Reduced consumption of fresh water and energy
When producing wheat starch, different qualities of process water are created at various stages. Flottweg's nozzle separator recycles the process water and feeds it into the corresponding process. The process water from the A-starch process, called PWA, is returned to this process, while the B process water is reused in the B-starch process. This enables manufacturers to avoid mixing different water qualities, which has a positive effect on the overall process. Using process water significantly lowers the need for fresh water.
Our Flottweg solutions are always optimized for the lowest possible consumption of power and energy. The SimpDrive® drive of the Flottweg Tricanter® and Sedicanter® consumes far less energy than other drive systems. The Flottweg nozzle separator also reduces manufacturers' power and energy consumption compared to conventional separation units.
Process water treatment for lower fresh water consumption.
Used exclusively in the same process, resulting in an efficient overall process.
Reduced fresh water consumption for bioethanol plants.
Reduced energy and power consumption compared to other separation units.
The entire starch system can be controlled and cleaned via CIP cleaning. Partial CIP cleaning is also available, depending on customer requirements. With this method, different production processes are cleaned separately, which significantly reduces downtime. Flottweg machines for starch production are designed in accordance with demanding sanitation standards. Automatic cleaning of the units and individually activated machines – even during operation – ensure that you have longer production times and consistent product quality. This also significantly lowers the number of employees needed for manual cleaning work.
Significant reduction of manual cleaning work.
CIP cleaning of the entire starch plant.
Partial CIP cleaning is possible.
Flottweg machines designed with hygiene in mind.
Optional automatic cleaning of Flottweg curved screens.
Flottweg as a partner for the entire system
We are your partner for project planning and the implementation of entire starch plants. In addition to individual machines, we collaborate with our customers to develop customized complete solutions. To do so, we work together with long-standing partners who are experts in their fields. Moreover, a member of our team will be at your side throughout the entire project. We have already put numerous starch plants into operation, be it for Agrana or Viresol.
We take care of the process calculations and plant design for you based upon specific customer requirements as well as system and machine specifications. We always focus on creating machines that are reliable and hygienic.
We also make sure to arrange components perfectly so that you can easily control your processes and keep everything sanitary. You can control your entire plant from one single control unit. The visualization lets you keep an eye on each component at all times. We monitor installation and commissioning on site. We construct your individual system in 3D, which includes all related material specifications in order to streamline purchasing.
Project planning and the implementation of entire starch plants.
One single point of contact.
References like Agrana and Viresol.
Supply process equipment such as dough mixers and curved screens.
Our awards and certificates for your success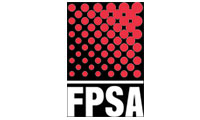 Turnkey plant for Viresol's wet process
Viresol has been producing wheat starch in Visonta since 2019. Viresol's main concern was reducing its environmental footprint. Above all, this meant using less energy and water. Flottweg provides a complete package that is well-suited to this goal. Learn more in this video.

Want to learn more about our solutions for wheat starch production?
Use our contact form and get in touch with our experts.