From Fruit to Juice
Industrial Manufacturing of fruit and vegetable juice
The industrial production of juice is a complex process involving a wide variety of challenges. One of the major ones is the creation of a high-quality end product that meets the high demands of end consumers.
At the same time, it's important to remember that the production of juice requires a great deal of energy. This creates both economic and financial barriers for the manufacturer. To achieve efficient and cost-effective operations, companies need to establish continuous processes and comply with hygiene directives. This naturally involves having to have an easy-to-clean machine for the industrial production of juice.
Flottweg can support you with all these aspects with its technology. Efficient, hygiene-oriented, and resilient, just like our machines, we achieve maximum success for our customers. We will pinpoint the right decanter, belt press, or separator for you during an individual consultation process.
Our Solutions for Industrial Juice Production
Production of Various Juices
Production of unfiltered fruit juices
There are several factors involved in the cost-effective extraction of juice.
Among an excellent quality of juice, these include an optimum yield of raw materials, as well as minimal operating, maintenance, and servicing requirements for employed machines.
For the production of unfiltered juices, such as unfiltered apple juice, it is very important for the juice to have a light color.
This is guaranteed through the gentle extraction of juice and a continuous overall process.
In order to ensure continuous processing and reliable production processes, our customers sometimes even rely on several Flottweg machines. The Flottweg belt press takes care of extracting juice in the first stage, while the Flottweg decanter can be used for post-extraction.
Production of Berry Juices
One major advantage offered by Flottweg machines in the production of berry juices is that, in addition to producing juices from raspberries or blackberries, juices from pomaceous fruit (e.g. apple juice) and other varieties of fruits and vegetables can also be processed in a flexible manner on the same production line.
We can guarantee premium quality juices with an optimum yield of raw materials by using Flottweg machines.
The Flottweg decanter makes it possible for juice to be gently extracted from the berry mash to produce juices with a low settable solid content and high yield. In an optional second processing stage, the solids from the first decanter are additionally processed in a subsequent process step with a second decanter or a Flottweg belt press. This guarantees an optimum yield of raw materials.
Production of Vegetable Juices
Depending on the type of vegetables, different production processes are used to extract juice.
The highly perishable nature of vegetables such as tomatoes and cucumbers is a challenge in each of these processes. Very efficient separation technologies that ensure the gentle processing of raw materials alongside high economic performance are required in order to overcome this issue.
Flottweg decanters specially designed for vegetable juice ensure that sensitive raw materials are processed quickly. While continuous and low-oxidation juicing is carried out in a closed process, the adjustable impeller can flexibly compensate for any fluctuations in the raw product. Our decanters are naturally fully CIP-capable, easy to integrate into existing process systems, and are custom-built just for you.
Processing of Citrus Fruits and Recycling of Citrus Peels
Citrus fruit peels contain valuable oils, but have a negative effect on the taste of the juice. As a result, it doesn't make any sense to completely crush the fruit and then press the mash.
General solutions are thus not feasible, making individual Flottweg technology necessary. Whether oranges, lemons, limes, or mandarins, the industrial production of citrus juice often means there is a large amount of sediment particles present after juicing. Centrifugal separation technology makes it possible to determine the turbidity content in the final juice product based on respective specifications.
The use of separators and decanters means turbidity-stable juices can be largely produced as the settleable solids are separated in the centrifuge. Unwanted sedimentation in the final juice product can thus be largely excluded with the help of our technologies.
Valuable essential oil is a by-product of citrus fruit processing. It can be gently extracted from the wash water with Flottweg separation technology. This oil can be used as a raw material in the food industry. Shredded peels are produced during the process. These can also be dewatered with a Flottweg belt press. This ensures optimum extract yield. Any resulting residues can also be further processed into animal feed.
Puree Fruit Juice
The properties of some types of fruit make it necessary to produce fruit juices from puree products. Centrifugal separation technology separates the so-called "serum" from the fruit pulp so that they can be further processed separately.
Depending on the customer's requirements, Flottweg adjusts the puree to have different compositions based on the properties desired for the end product. Flottweg carries this out with its adjustable impeller that is also capable of processing liquid-like puree.
Retentate Preparation
When concentrate is produced in the fruit juice industry, retentate is created as a by-product during ultrafiltration or fining.
One way to process any settleable solids that arise is to use a Flottweg decanter. This reduces the amount of waste bound for disposal while increasing the overall yield.
UF retanate can be processed by the decanter in two different ways. The decanter can either be used between the filter and retentate circuit, or it can be used to recover juice after filtration. The retentate can then be discarded. In both cases, the Flottweg decanter decreases the setteable solid content in the retentate circuit and extends the service life of the filter.
Benefiting every Flottweg customer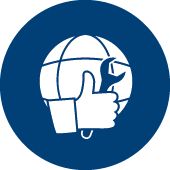 Service
Flottweg offers you reliable support, for example, through online monitoring. Our global offices and service and sales centers mean you'll always have a point of contact at your side.
Flottweg also has rental machines available so you can test out decanters, separators, and belt presses yourself.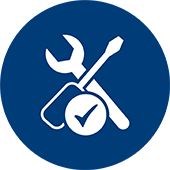 The Right Mix
The optimum combination of belt press/separator or decanter/separator ensures quick and continuous operation. Our belt presses will win you over thanks to their ease of use, optimum yield, and fully automatic configuration.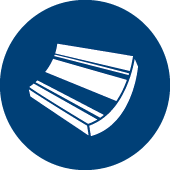 Hygiene
When it comes to hygiene, processing can be an extremely challenging task, such as for producers of vegetable juice. Flottweg knows the challenges its customers face and enables optimal product quality though the use of high-quality materials. Our hygienic design is also based on all current international standards.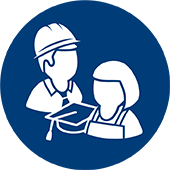 Know-how
With over 60 years of experience in separation technology, Flottweg is a reliable partner at your side. We constantly adapt our expertise to the individual needs of our customers in the juice industry to make their juice distinctly stand out.
Flottweg Separation Technology for the Production of Fruit Juice at VOG Products
In Leifers, South Tirol, VOG Products manufacture liquid, bulk and ready to market products from various fruits. A yearly capacity of approximately 350,000 tons of raw material, during the high season, even 4,000 tons a day are produced.
Thanks to the Flottweg belt press and the Flottweg disc stack centrifuge, VOG Products produces NFC - juices in continuous way, in order to obtain a high juice quality and a stable turbidity. More details in the following video:

Would you like to learn more about our solutions for juice production and processing of vegetables and fruits?