Flottweg Separation Technology (Shanghai) Co. Ltd - Flottweg China
Even before 1990, Flottweg SE expands their business activities into China. In 1990, they open their first sales office in Shanghai, responsible for contact with Chinese customers. In 2000, Flottweg SE founds their subsidiary in Shanghai, Flottweg Separation Technology (Shanghai) Co. Ltd.
Flottweg thus establishes efficient communications and contact pathways to the Chinese market and offers customers fast, smooth customer service on location.
Our team
The team at Flottweg China consists of sales and service staff with extensive technical knowledge. The Chinese subsidiary has employees who have been with the company for over ten years, as well as numerous younger colleagues.
Our sales, project, field sales, and repair teams always offer our customer a professional customer service.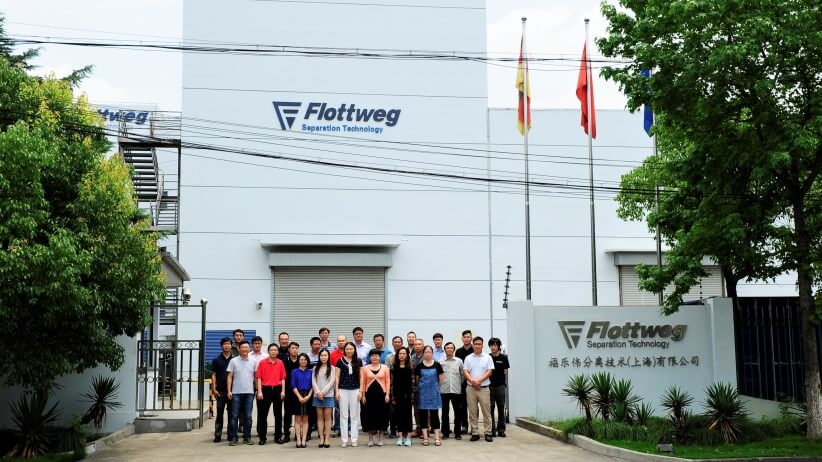 Our company culture: high-quality products, high-quality service
For Flottweg Separation Technology (Shanghai) Co. Ltd, employees are the backbone of the company, our most valuable asset.
The company offers its employees a broad platform and many interesting projects to exercise their knowledge and capabilities to the fullest. Flottweg Shanghai organizes numerous courses and activities for its employees, supporting them in expanding their knowledge and skills.
Thanks to the untiring engagement of our employees, Flottweg China continues to develop in accordance with the company culture and tradition of our German parent company, Flottweg SE.
Our service
Service at Flottweg is characterized by responsiveness, reliability, and competence. Our many Chinese customers can confirm our top service quality. The service center at Flottweg Shanghai is capable of repairing products and completing service competently in top quality. Our Chinese team follows the same goals of the German parent company: We continuously work on developing ourselves further, turning our energy towards setting new benchmarks in the area of customer service.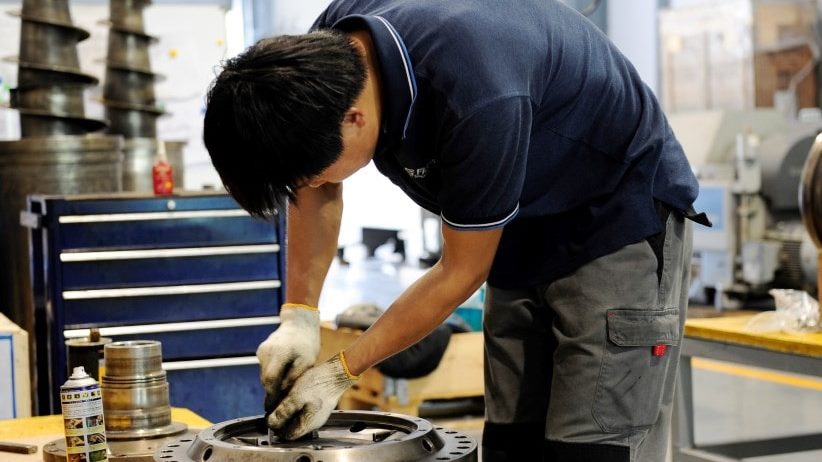 The applications of our Flottweg machines
Our Flottweg centrifuges, separators, and belt presses are already in use in numerous sectors:
Environmental protection, municipal wastewater, drinking water
Nutrients, beverages, beer, pharmaceuticals, proteins, starches, vegetable oils
Petrochemicals, chemicals, PVC, tar, industrial wastewater
Food waste, animal fats, etc.
Your contact at Flottweg in China
Flottweg Separation Technology (Shanghai) Co. Ltd
No. 516 Chunzhong Road, Xinzhuang industrial zone
201108 Minhang District, Shanghai
China
Phone: +86/21-34189775
Fax: +86/21-3489777
Email: mail@flottweg.com.cn