Rental centrifuges for extensive testing and short-term projects
Our centrifuges are often required for short-term projects. Flottweg offers rental centrifuges exactly for these cases. Simply rent our centrifuges for the duration of the project.
Finding the right solution for a separation task is a constant challenge our customers. With our rental centrifuges, comprehensive on-site tests can easily be achieved.
You can rent and extensively test Flottweg's proven industrial centrifuges, belt presses and separators or integrate them into your processes. Our specialists are available to advise you. Many new developments are brought to market in this way, in collaboration with the customer.
Our rental centrifuges and rental machines
The service package for our rental centrifuges
Competent advice and support
You are faced with the challenge of finding the right solution for your separation task. Our specialists are available to advise you and answer all of your questions about mechanical separation technology. We conduct tests in our Flottweg laboratory or on your premises to find the right solution. Together, we select the appropriate machine and integrate the new rental centrifuge into the process.
Competent advice in all matters relating to mechanical separation technology
Trials on-site or in the Flottweg laboratory
Integration into existing processes
Selection and dimensioning of suitable decanters, belt presses and separators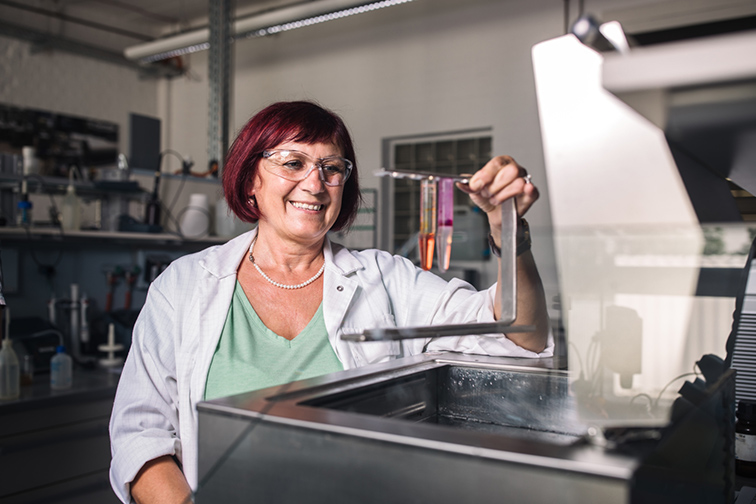 Proven Flottweg Quality
Our rental centrifuges are exclusively manufactured, with the proven Flottweg quality, at our production site in Germany. High-quality materials and wear protection protect the decanters, separators and belt presses against wear and ensure a long service life. During the project or tests, our competent Flottweg Service is available for you, worldwide.
High-quality materials and wear protection
Made in Germany
Competent support and service
Suitable for challenging tasks
This also applies for tests with difficult products, for example, a test operation with explosive or flammable media; our machines meet all safety requirements. We adapt our decanters, separators and belt presses individually to your process conditions and offer you the best solution.
Complete explosion-protected version
Inerting with O2 monitoring
Inerted solids discharge system
All connections to the customer's exhaust air system

Flottweg rental centrifuge for a company in the qualification process.
The energy provider Wien Energie uses a rental centrifuge from Flottweg to award a major project A Flottweg rental centrifuge, among other things, was installed for the test run.
The qualification test was the basis for awarding a major project comprised of a total of 12 Xelletor decanter centrifuges. Find out more about the project here.

Are you interested in rental centrifuges & plants? Would you like to know more?
Talk to us or write to us!
More about our rental machines