Gentle utilization of soy, rapeseed and lupine
Industrial centrifuges for the production of high-quality protein from oil plants.
Soy protein and lupine protein have become real alternatives to animal protein in food products and provide the raw material for numerous plant-based meat and dairy substitutes. In the case of oil plants, the increasingly popular protein isolate is often just a byproduct in the extraction of oil.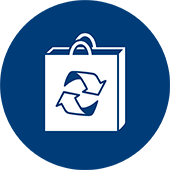 High quality protein as a by-product
Oil-bearing plants such as soybean, rapeseed, sweet lupine, sunflower or linseed are the most commonly used raw materials for the production of high-quality oils. The residual press cake still contains high-quality protein, such as soy protein or lupine protein. More and more oil mills are beginning to process these press cakes. In addition to the plant-based protein, the remaining fibers, the so-called okara, can also be dried and processed.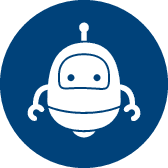 Fully automated process line
Flottweg solutions supply the so-called wet fractionation, the very heart of protein production from oil plants. Our process solutions for the extraction of soy protein, rapeseed protein or lupine protein range from manually controlled individual machines to fully automated lines.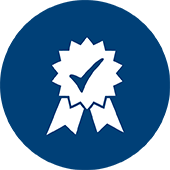 High functionality
Flottweg decanter centrifuges support the protein extraction process and ensure a high purity and high functionality of, for example, lupine and soy proteins. Our customers extract everything that can be used from their raw materials, for improved economic and ecological sustainability.
Our machines for the extraction of protein from oil plants with production capacities from 200 kg (441 lbs)/hour
The principle for obtaining plant-based protein from soy, rapeseed or lupine
The fat or oil contained in the oil plants is already separated prior to protein extraction. Extraction, the first step, is a multi-stage process in which the oil plant protein is extracted from the press cake or rapeseed, lupine or soybean flour. In the next step, coagulation, the protein is precipitated from the solution and separated. Depending on requirements, the precipitated protein content can be increased with additional washing steps. This makes the production of protein concentrates or even high-purity protein isolates, such as pea protein isolates, possible.
The resulting protein exhibits maximum nativity and excellent functionality and can then be directly fed into the spray drying process. To achieve an optimal protein yield, it is also possible to recover additional non-functional protein by means of thermal precipitation.The residual fibers are washed if necessary, then mechanically dewatered by means of the Flottweg belt press and finally dried.
Customer benefits
Highly functional plant-based protein.
The multi-stage extraction process and the high separation capability of Flottweg decanter centrifuges make it possible to produce a high-protein content that is highly functional. Highly functional proteins are important so many diverse end products can be produced from plant protein. For example, in the production of soy or lupine protein isolates, Flottweg decanter centrifuges and Sedicanter® can achieve a protein purity of more than 90 percent. At the same time, a protein yield of over 74 percent is achieved. Highly functional plant-based protein.
Protein purity of over 90 percent is possible.
Protein yield of over 74 percent is possible.
Highly functional plant-based protein.
Powerful industrial centrifuges "made in Germany"
Our decanter centrifuges and Sedicanter® are used to extract soy, lupine or rapeseed protein. Flottweg is the world's only manufacturer of the Sedicanter®. The Flottweg Sedicanter® combines the advantages of a decanter centrifuge and a separator, providing the perfect technical solution for the demanding task of separating plant protein. Both the decanter and the Sedicanter® are engineered in accordance with the hygienic design guidelines of the food industry for the production of protein. To ensure optimal quality and performance, all our machines are developed and manufactured exclusively in Germany. Equipped with the adjustable impeller and the Simp Drive® drive concept, our very robust and highly flexible industrial centrifuges are well suited for the production of soybean, lupine or rapeseed protein.
Worldwide, Flottweg is the only manufacturer of the Sedicanter®
Very robust and highly flexible.
Constructed according to hygienic design guidelines
Made in Germany
Maximum flexibility and sustainability
Our solutions for the extraction of protein from soybeans or lupines, for example, can be flexibly adapted to your individual processes and products. The production capacities of our machines range from 200 kg (441 lbs) per hour to 20,000 kg (44,092 lbs) of press cake per hour. Optimal processing of the press cake is crucial for economically efficient operation. With Flottweg process solutions, both protein and okara can be extracted from soybean, lupine and rapeseed with the highest purity and yield. This ensures that all plant components are utilized to the fullest possible extent. Our customers and the environment benefit from our contribution to environmental sustainability.
Tailored solutions for both oil and protein recovery
Production capacities from 200 kg (441 lbs) / hour to 20,000 kg (44,092 lbs) / hour.
Utilization of all plant components for sustainable production
Our awards and certificates for your success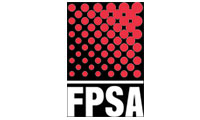 Diverse products derived from lupine protein – thanks to Flottweg's decanter and Sedicanter®
The processing of lupines is equally demanding for man and machine. Together with Flottweg, Prolupin GmbH was able to use lupine protein as a food ingredient. First, the ground and de-oiled lupine flakes are mixed and the fiber and proteins separated with the Flottweg decanter. Another decanter centrifuge separates the coagulated lupine proteins from the insoluble fibers. The remaining plant-based lupine protein is washed and processed in the Flottweg Sedicanter®. Find out how satisfied Prolupin is with the Flottweg Decanter and Sedicanter® in this video.

Would you like to learn more about protein extraction from oil plants?