Greater reliability and cost-effectiveness in wet processes
Separation solutions for the extraction of potato starch
Potato starch extraction is cost-intensive and challenging. In starch production, it is important to begin by reducing the consumption of fresh water and energy. However, it is also essential to achieve a high starch quality. Flottweg industrial centrifuges and belt presses extract starch, fiber and protein from potatoes. Our coordinated industrial centrifuges increase your productivity while reducing your process costs.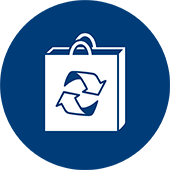 Low resource consumption
Separating the vegetable water at an early stage removes a majority of the proteins and prevents slimy accumulations on subsequent process machines. This reduces the required cleaning work and saves enormous quantities of wash water. Using Flottweg's energy-optimized separation technology, you can significantly reduce your resource consumption.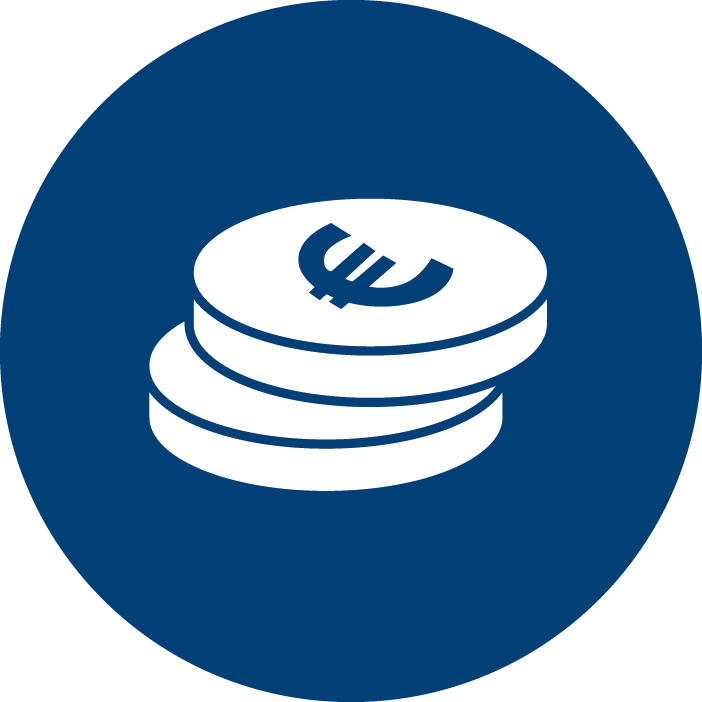 Reduced production costs
In order to keep drying costs for the remaining potato pulp as low as possible, it's crucial to use the most effective dewatering process. The Flottweg belt press dewaters the resulting potato pulp to the highest possible dry matter content, which in turn lowers the costs for downstream drying or disposal processes.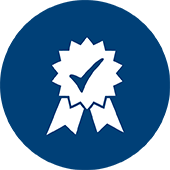 High starch and protein quality
After extraction, the Flottweg nozzle separator refines and concentrates the starch as efficiently as possible in order to achieve optimal quality. The Flottweg decanter efficiently separates the proteins contained and accumulated in the vegetable water.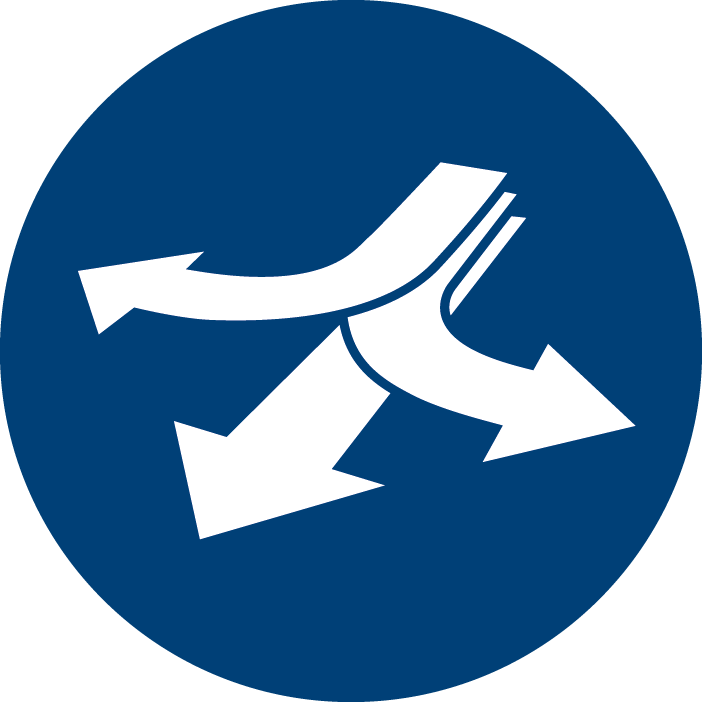 High potato starch yield
Flottweg decanters efficiently separate the vegetable water from the rasped potato, thereby removing protein fractions and other soluble substances. In addition to higher potato starch yields, this also results in better starch quality and an optimized water balance in subsequent process steps.
Our solution for potato starch production
How to make potato starch on an industrial scale
First, the potatoes are cleaned of dirt and impurities. The wash water is clarified in ponds for reuse later in the process. Flottweg decanters completely dewater the remaining sludge so that it can be returned to the field in a cost-effective manner.
The industrial potatoes are then rasped and diluted with water using special machines. Here, the goal is to break down the cells and release the starch grains. It's important that the released vegetable water is separated as completely as possible for subsequent process steps. This task is performed by a rasping decanter. It separates a large portion of the vegetable water (centrate) from the starch-fiber fraction (solid phase). Approx. 70% of the soluble substances are separated from the vegetable water. This reduces downstream water consumption, improves starch quality, and increases potato starch yields.
The starch contained in the solid phase is cleaned and concentrated in an extraction process. Centrifugal sieves separate the fibers from the starch milk. The nozzle separator then washes and concentrates the starch, removing impurities. In the final process step, the purified starch is mechanically pre-dewatered and dried.
Flottweg decanters are also used to extract protein from the resulting vegetable water. In a previous step, the contained proteins are precipitated with acid and superheated steam, after which they are separated and dewatered in a decanter. Additional (decanter) washing stages can be optionally incorporated to achieve higher protein quality.
Lastly, Flottweg decanter centrifuges dewater the separated fibers, also known as pulp, to reduce transport and drying costs.
Customer benefits
Efficient and reliable use of resources
Industrial centrifuges are used to separate the rasped potatoes from the vegetable water. The raspings and vegetable water mixture contains a large quantity of solids. Flottweg decanters are equipped with the powerful Simp Drive® and can dewater large quantities of rasped potato in a short time. Efficient separation of the vegetable water extends the plant's service life, conserves resources (like water), produces better quality starch, and increases the starch yield.
Machine reliability is paramount for campaign operations. During the five to six months of the campaign operation, the system runs 24 hours a day, seven days a week. A machine failure during this time would have drastic consequences. Flottweg decanters and belt presses are designed to be high quality and low wear so that 24/7 operation is possible, even over several months, without issue. Thanks to our maintenance contracts, the machines are overhauled in the remaining months of the year.
Smooth campaign operation thanks to high-quality and low-wear machines
Continuous separation of vegetable water from starch/fiber fraction
Lower fresh water consumption, less wastewater
Better starch quality
Higher yield of starch
Positive effect on downstream process stages
More starch with better quality
To achieve high starch quality, it is essential to constantly and efficiently remove impurities from the starch. After starch extraction, the Flottweg nozzle separator refines and concentrates the starch milk. Our FDS series nozzle separators were developed in collaboration with our customers, designed to be incredibly low-wear, maintenance-friendly, and energy-efficient. Flottweg nozzle separators have the largest possible clarification surface and can continuously process and discharge large quantities of solids. Producers obtain consistently pure and concentrated potato starch in their outlet fraction. The nozzle separator can also be equipped with an optional washing system. This device allows process/wash water or already-concentrated product to be added directly to the solids chambers upstream of the nozzle outlet. This improves the separation result and compensates for product variations in a process-safe manner.
High potato starch purity
Constant concentration of starch milk
High starch yield
Low-wear, low-maintenance, and energy-efficient construction
Consistent starch quality even under fluctuating process conditions
After extracting the starch, operators dewater the resulting potato pulp in order to reduce transport and drying costs. This dried pulp can be used in animal feed, making it another recyclable material for producers. The drier the dewatered pulp is, the less material there is to dispose of, and the lower the transport and drying costs are.
For hygienic applications, the potato pulp is dewatered using decanter centrifuges. The decanter's closed system also prevents oxygen from entering. This slows the oxidation of the pulp.
If the pulp is to be dried thermally, Flottweg belt presses are used for dewatering. Our belt presses dewater the pulp as much as possible.
Continuous dewatering of potato pulp.
Closed system increases operator safety, since less vegetable water can accumulate on the bottom.
More efficient, cleaner dewatering process with industrial centrifuges compared to centrifugal sieves.
Dewater up to 20–30% w/w of dry matter content.
Reduced thermal drying costs due to a high level of mechanical dewatering.
Reliable solutions for individual processes
Our solutions for potato starch production can be expanded as needed, depending on the individual customer process. Efficient Flottweg decanters extract a high-quality potato protein from the vegetable water. In order to separate the potato protein, the vegetable water is heated to nearly 120°C (or 248°F). Flottweg decanters separate the protein from the still-hot product. Therefore, the protein decanter must continuously withstand high temperatures. High-quality bearings and seals qualify our industrial centrifuges for long-term use.
In addition to potato starch production and protein extraction, potatoes are often used to produce snacks like potato chips or french fries. Flottweg decanter centrifuges can also be used in these processes to remove starch from the resulting process water (cutting and peel water) so that the wastewater can be discharged. If the potato products are fried, Flottweg centrifuges can reprocess the used cooking oil. This fat can be reused in biodiesel production, in grease for machinery, or in hydrogenated vegetable oils (HVO).
One fact remains the same in every process: Our machines are designed for 24/7 operation. This ensures a smooth campaign operation.
Extracting high-quality potato protein.
High-quality bearings and seals for long-term use.
Removing starch from process water.
Processing cooking oil used in fried potato products.
Reliable solution for campaign operation.
Environmentally-friendly and sustainable extraction process for potato protein
The Swedish company Lyckeby Starch, a cooperative of around 800 farmers, produces potato starch and fibers for the global food and paper industries. This company relies on different Flottweg machines: several Flottweg Z5E, Z6E, and Z8E decanters, as well as two belt presses. Their goal is to filter proteins from potatoes and dewater the fibers using the most environmentally-friendly and sustainable methods possible. Potato starch and fiber are produced in a campaign operation from August to January. In these six months, their plant runs 24 hours a day. Smooth operation without machine failure is key here. To learn more, watch this video.

Want to learn more about our solutions for potato starch extraction?
Use our contact form and get in touch with our starch experts.