2021-09-14
We ask our beer experts – answers to frequently asked questions
What does 'hop burn' mean? Can beer be filtered with centrifuges? Why do you need centrifuges in beer production? Our experienced beer experts answer frequently asked questions about separation technology in beer production.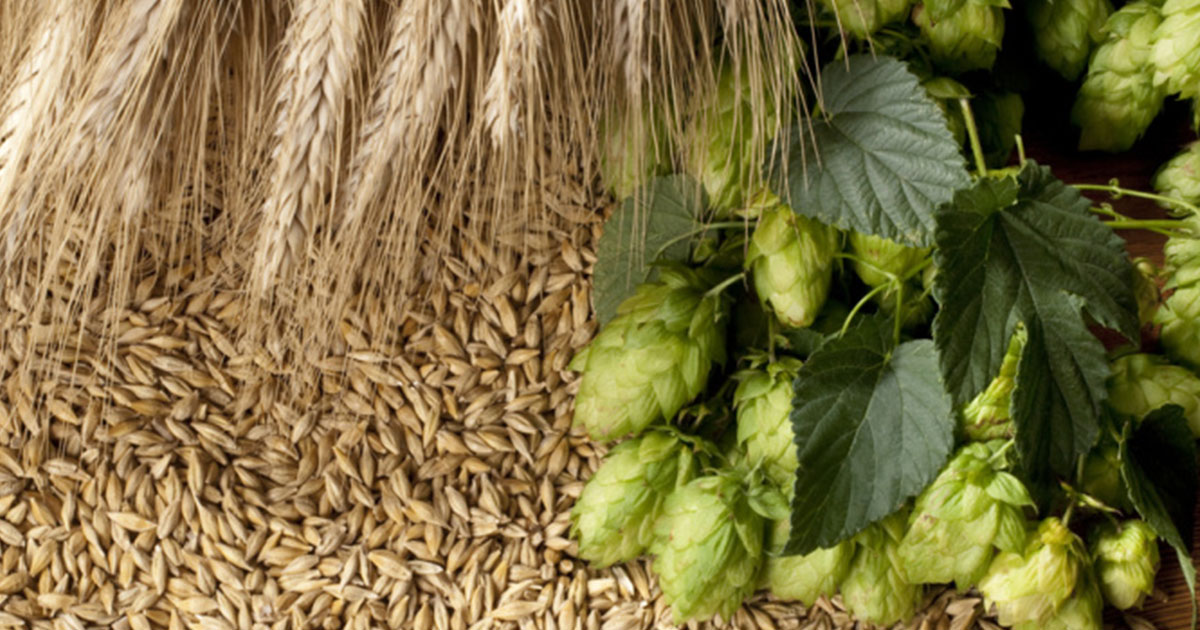 Hop burn is a modern term used in the brewery/craft beer scene. What exactly does it mean though?
Hop burn is associated with the cold hopping process. In the final phase of beer fermentation and storage, hops can be added directly to the beer for extraction. This step gives the beer a strong hoppy flavor and a noticeable bitter taste. The beer can develop an unpleasant bitter taste and a harsh hoppy bite if too much is added or if the hops are very oily. The astringent taste and burning feeling in the mouth is then referred to as "hop burn".
Why is filtered beer actually clearer and can I replace the filter with centrifuges?
Centrifuges separate solids by expediting natural sedimentation. Sedimentation can only occur if it is heavier than the surrounding liquid. In terms of beer, this means that yeast cells can be almost completely separated and colloidal solids only partially separated. A centrifuge is the method of choice if you wish to produce beer types with a certain amount of haze (turbidity) or if having a certain opalescence is not an issue or is perceived as a quality feature.
If beer is filtered, both the yeast cells in the filter matrix and the colloids are retained. The result is a pale lager.
Filtration and separation are not one-to-one replacements for each other. It is always necessary for the system to be adjusted to the expectations of the end product.
Filtration and separation can, however, complement each other very well. High-performance centrifuges are used to significantly reduce downstream filter sediment. This reduces the consumption of filter aids and significantly extends the service life of the filter.
Compared to older models, modern centrifuges have many sensors, for example, sensors to monitor vibrations, etc. But why are these sensors so important?
Many technical conditions have changed over time. The car is a classic example of this development. It too was initially designed with far fewer warning and auxiliary systems. Today, it is mandatory to wear seat belts. New cars must always be equipped with airbags and undergo regular inspection by technical inspection authorities such as TÜV.
The same applies to centrifuges. Old centrifuges that operate without a vibration or speed sensor pose a high risk. Machines that go off balance or produce excess torque need to be detected and switched off to prevent danger to life and limb.
Modern centrifuges and systems therefore undergo a complex risk assessment. Today, state-of-the-art vibration, speed, and temperature sensors are indispensable. Another advantage: The sensors monitor the condition of a machine. Unplanned downtime can therefore be avoided and maintenance can be planned in advance. Just like with a new car.
In general, beer can also be brewed without centrifuges. Why is it still worth investing in a centrifuge?
The centrifuge offers several opportunities to optimize processes and products and to achieve savings. In terms of filtration, for example, when pre-clarification is carried out with a centrifuge, it reduces the filter workload and thus greatly prolongs its service life. An investment in a centrifuge is very quickly justified by the savings achieved and the simplification of workflows. The centrifuge can also be used in a number of ways to produce unfiltered beer and ensure uniform cloudiness. Cellar capacities (tank occupancy) can be minimized by reducing clarification times. To an even greater extent, this increase in capacity is also noticeable in the production of cold-hopped beers. The centrifuge is once again the tool of choice to effectively remove yeast and hops from the product. Not only does it ensure the quality and stability of the beer, but it also reduces beer losses in the process.

Are you interested in Flottweg centrifuges for the production of beer?