2023-10-20
Info day for field service technicians at Flottweg offers career prospects
On Friday, November 3, machine builder Flottweg invites all interested parties to an info day focusing on field service at Plant 2. From 1 p.m. to 5 p.m., all motivated specialists will have the opportunity to find out about the exciting career opportunities in the field of ser-vice, commissioning, testing and automation technology.

This info day offers a unique opportunity to look behind the scenes at Flottweg and learn more about the company culture, industrial centrifuges for solid-liquid separation and their fields of application. Flottweg's experts will be on hand with their extensive experience and expertise to answer questions and inform potential applicants about the requirements of field service positions. Personal interviews will provide insights into the day-to-day work of a field service employee at the separation technology specialist.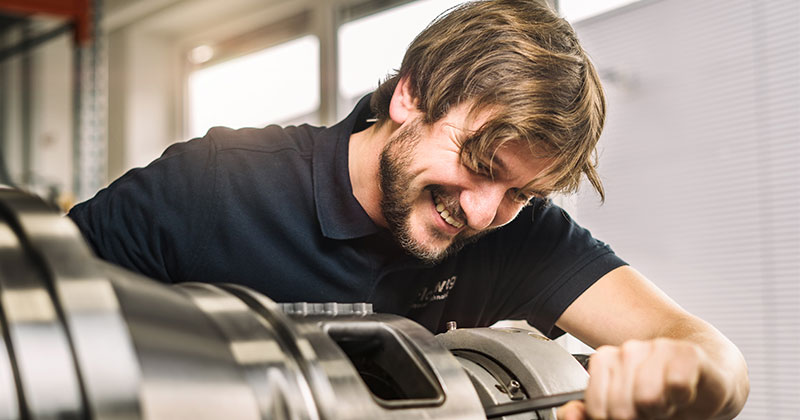 Flottweg is looking for dedicated technicians who will be responsible for on-site service, testing, commissioning and automation of machines and systems at customer sites. As a crisis-proof employer and international company, Flottweg offers a dynamic working environment and an attractive remuneration structure with special payments for business trips and social benefits to grow and develop together.