2022-06-06
Working together for your own health – Fit@Work at Flottweg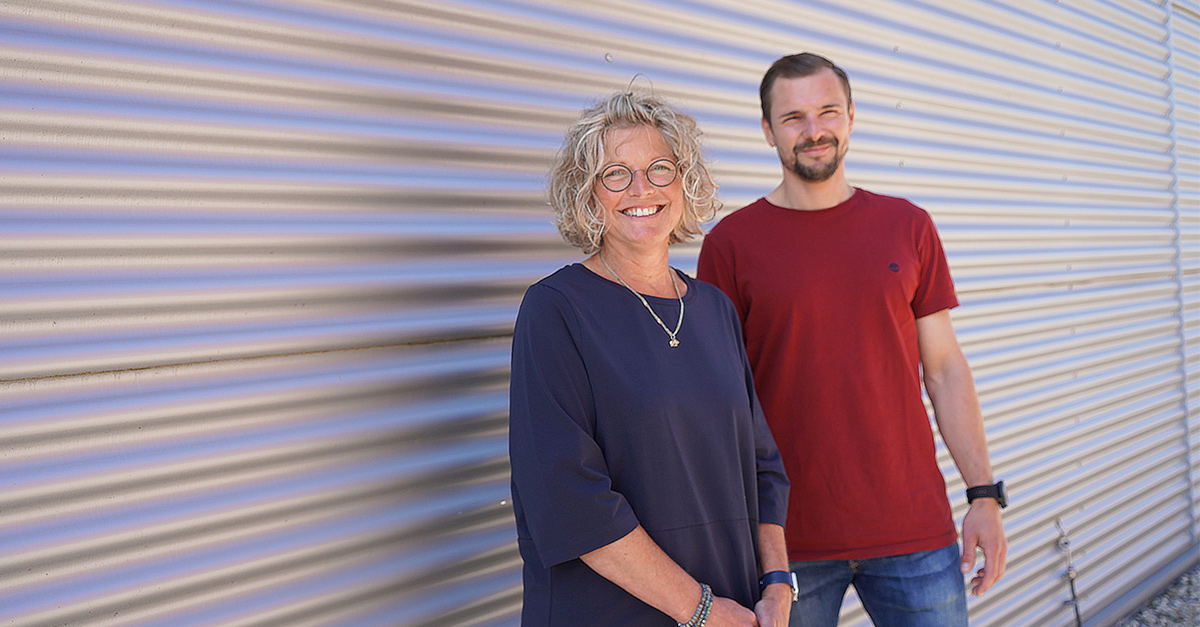 Health problems resulting from physical stress or too little targeted exercise are increasingly normal in the working world. To counteract this, the "Fit@Work" program was launched at Flottweg by health management.
The physical and mental health of each individual employee is the most important asset of a company. Preemptive measures to prevent damage to health are therefore highly relevant. Back and neck problems as well as exhaustion and sleep disorders are problems that are increasing significantly and often lead to serious health problems. Even small, continuous exercise sequences during the day can preemptively neutralize sources of stress.
The Fit@Work program was launched at Flottweg with this in mind. The basic idea behind Fit@Work is to integrate methods and experiences from competitive sports into everyday working life in order to improve posture and mobility and thus prevent damage to health. Both the preparation of the program and the development of the exercises involved the expertise of internal and external specialists.
The program consists of short exercise sequences, which are communicated to employees via the intranet as well as via notices in the production areas. The great thing about it: The exercises only take 2x 5 minutes and can be carried out at the workplace. The exercises are varied every 4 - 6 weeks to make it possible to target each muscle group. The exercises are easy to implement and are suitable for all employees, young or old.
Josef Axenbeck, head of plant engineering for beverage technology and explosion protection at Flottweg, is enthusiastic about the program: "I like it because almost everyone knows that small exercises can make a big difference. Only these small exercises need to be done. I think it makes sense that Flottweg has taken on this issue. Personally, I can only say that it is good for me. I wish more people would join in and do something for their own health as a preventative measure." Personnel officer Katharina Wagenhuber also supports the program: "It is really good for us to stand up and stretch a little bit every now and then. It's a welcome change from sitting in the office all say. Our entire HR department always meets via Webex to participate in Fit@Work. It's nice when we all can get together for 5 minutes. It's both motivating and fun."
Also production employees, such as Alexander Neumann, a bonding practitioner at Flottweg, see the importance of the program: "Fit@Work gives me more mobility, muscle relaxation and a better body feeling. My personal motivation is my bad posture and muscle tension. In the beginning, the enthusiasm was quite high. We had a fixed time to start working out together. We have also invited people from other areas to take part."
Josef Steckermeier, who heads the program, is optimistic about the future: "We hope to be able to motivate more employees to join the program. Once we achieve that, we plan to offer targeted exercises for specific working areas, such as manufacturing or office workstations, to more specifically address specific posture issues."