2022-08-02
Flottweg's High-Performance Separation Technology for Beer and Beverage Production presented at the Drinktec 2022
Flottweg will be presenting its most effective separation technology for the brewing and beverage industry – the Z3E decanter centrifuge and the AC1500a separator –at Drinktec from September 12 to 16, 2022. Decades of experience and "Made in Germany" quality make Flottweg machines into high-quality, durable, and efficient separation units.
From Plant Milk to Beer: Flottweg's High-Performance Z-Series Decanters
Modular, easy to maintain, and efficient – thanks to these properties, the Z-series decanter centrifuges take on key functions in a variety of areas in the beverage industry, such as the production of plant-based milk substitutes. The modular design enables the high-performance decanter to be individually customized to requirements and specific applications.
In addition, the Z-series decanters are used for the production of beer and ensure higher yields and optimized brewing processes: During cold hopping, these losses are minimized and processes are automated. With the Flottweg decanter, the beer is separated from the spent hops and then returned for storage or bottling by using pressure. This significantly reduces beer losses and reduces downstream centrifugation and filtration. Dry hopping can also be further automated, while clarification times and tank occupancy can generally be reduced at the same time. In addition, the problem with wastewater pollution is solved too. The Flottweg decanter also helps breweries achieve higher yields in the brewhouse by recovering wort from hot trub. Flottweg decanters ensure significant savings in an easily reproducible process.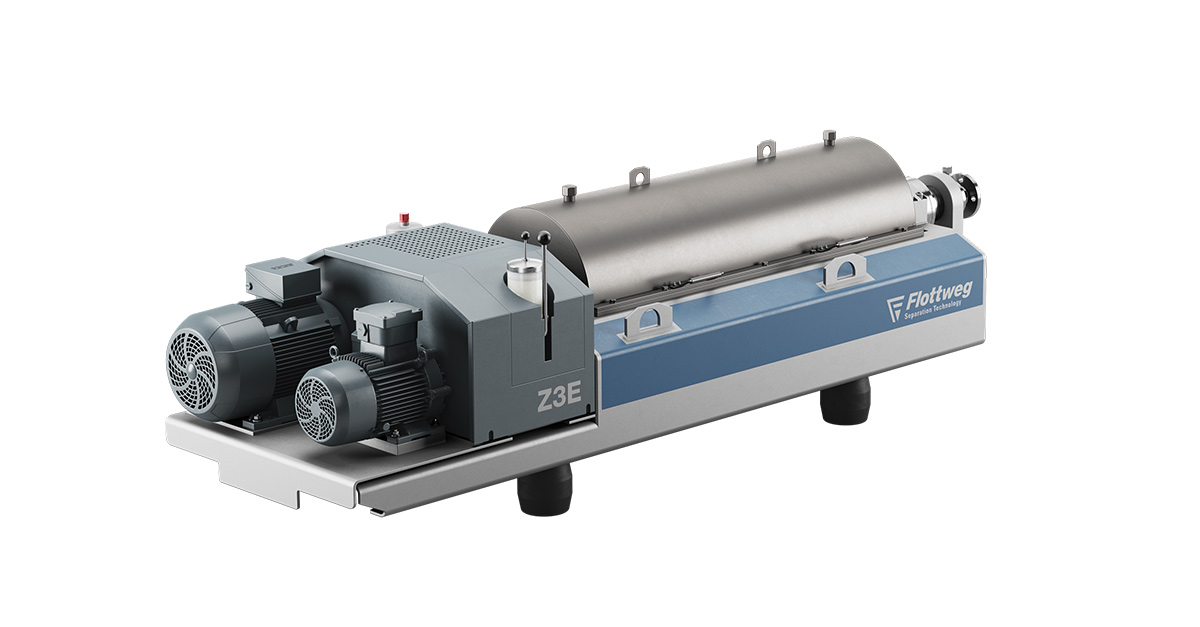 Flottweg AC Series Separators
Flottweg AC series separators are used to separate the finest solid particles from liquids during beverage production. The challenge: Depending on the application and size, every company has different requirements for a separator. Flottweg has different machine sizes available in its portfolio so that it can always offer an optimal solution for the diverse range of tasks. Since the beverage industry in particular has high requirements when it comes to hygiene, Flottweg's AC separators meet these high hygienic standards and can be easily integrated into existing clean-in-place processes if required. The hygienic design ensures that even the smallest product residues can be easily removed during cleaning.
Find out more about Flottweg's solutions for the beverage industry at Drinktec in Munich. We look forward to seeing you there!
All you need to know at a glance:
What? Drinktec in Munich
When? September 12–16, 2022
Where? Hall B3, Booth 310