2021-11-17
Flottweg acceptance rooms – safety first
When our machines are in use, they have to withstand enormous centrifugal forces and crushing pressures. To ensure the continuous and unrestricted safety of our machines when in operation at the customer, every single product is thoroughly tested before it leaves Flottweg's premises.
Completely finished and capable of working autonomously, the Flottweg machine leaves the assembly department and is now ready to support our customers even with highly complex separation processes. Before the centrifuge is packaged and leaves our own halls, it must undergo a final check: machine acceptance.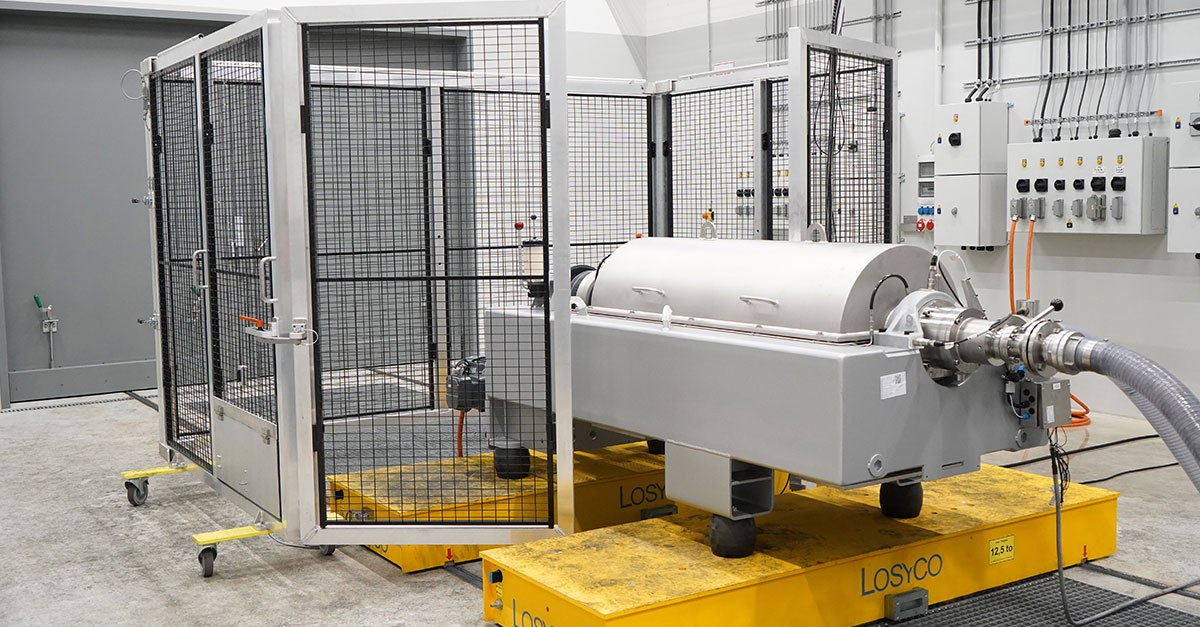 The Flottweg test facilities are designed specifically and in detail to test our machines as realistically as possible, i.e. under conditions similar to those that will prevail in use at the customer, continuously for 12 to 24 hours. The centrifuge is connected up in the acceptance room, where it can also be tested with drinking water depending on the customer's requirements. There are also general function tests such as vibration measurements, sensor tests or leak testing. The full and precise functionality of the opening and closing system is particularly important for our separators. For our EX-machines, which are especially suitable for potentially explosive atmospheres, the necessary inert gas consumption and temperature characteristics are also tested. Our goal is to meet every requirement. That's why we also test the hydraulic performance, i.e. the flow rate that our customers demand.
Flottweg has a total of seven rooms, or bunkers, that can be used for these test purposes. Six of these are intended for decanters as well as Sedicanter® and Sorticanter® units. Drum acceptances are performed only in the seventh bunker, which was specially set up for this purpose. In the new Plant II, we have designed our test rooms with a size of 12 x 8 meters / 39 x 26 feet to be optimally equipped for the future.
"As a matter of principle, we conduct the test runs to be 100 percent sure that the machine does what it is supposed to, and to always ensure the safety of subsequent operators," says Thomas Brunner, who was involved in the planning of the acceptance rooms.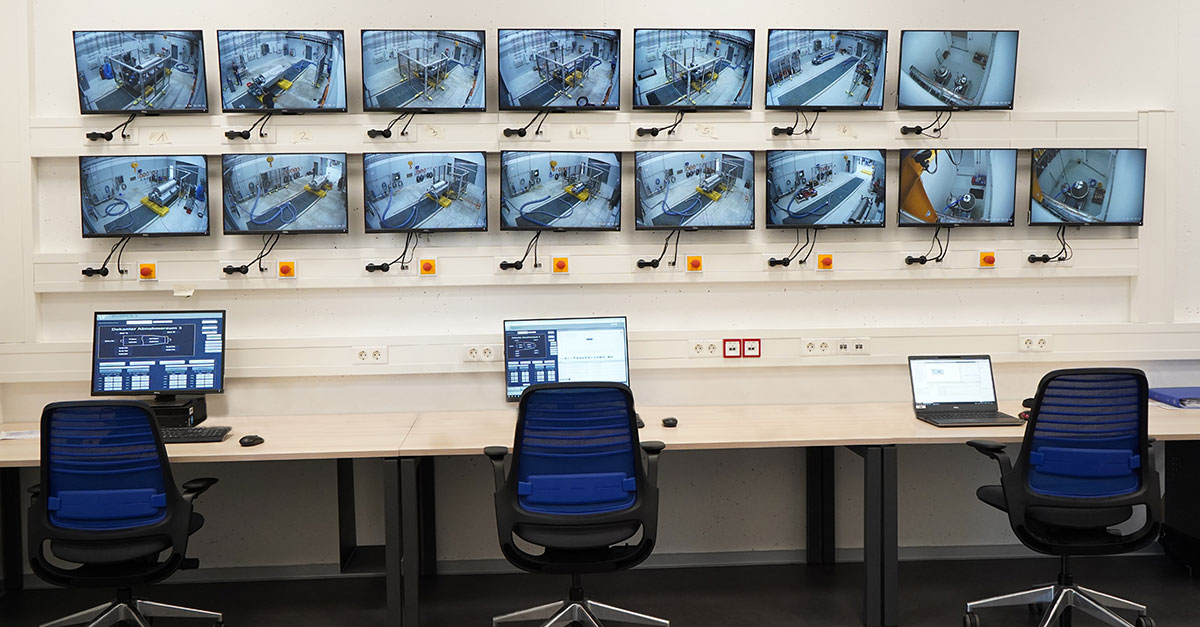 When planning these spaces, special attention was paid to environmental protection. This means that the rotational energy generated by braking the machines is fed back into the grid and reused. In addition, the water used in the tests is collected and recycled as far as hygienically possible. This can involve up to 200 m³ / 52,834 gallons of water per hour for larger machine types.
And since nobody knows our products better than we do, the extensive planning of the test rooms involved almost exclusively our own employees. Over the course of two years, they faced the challenge of preparing every little detail and considering every eventuality.