2023-06-05
"Hops and malt – and ...?" Resource efficiency in breweries: Expert interview with sales engineer Franz Brummer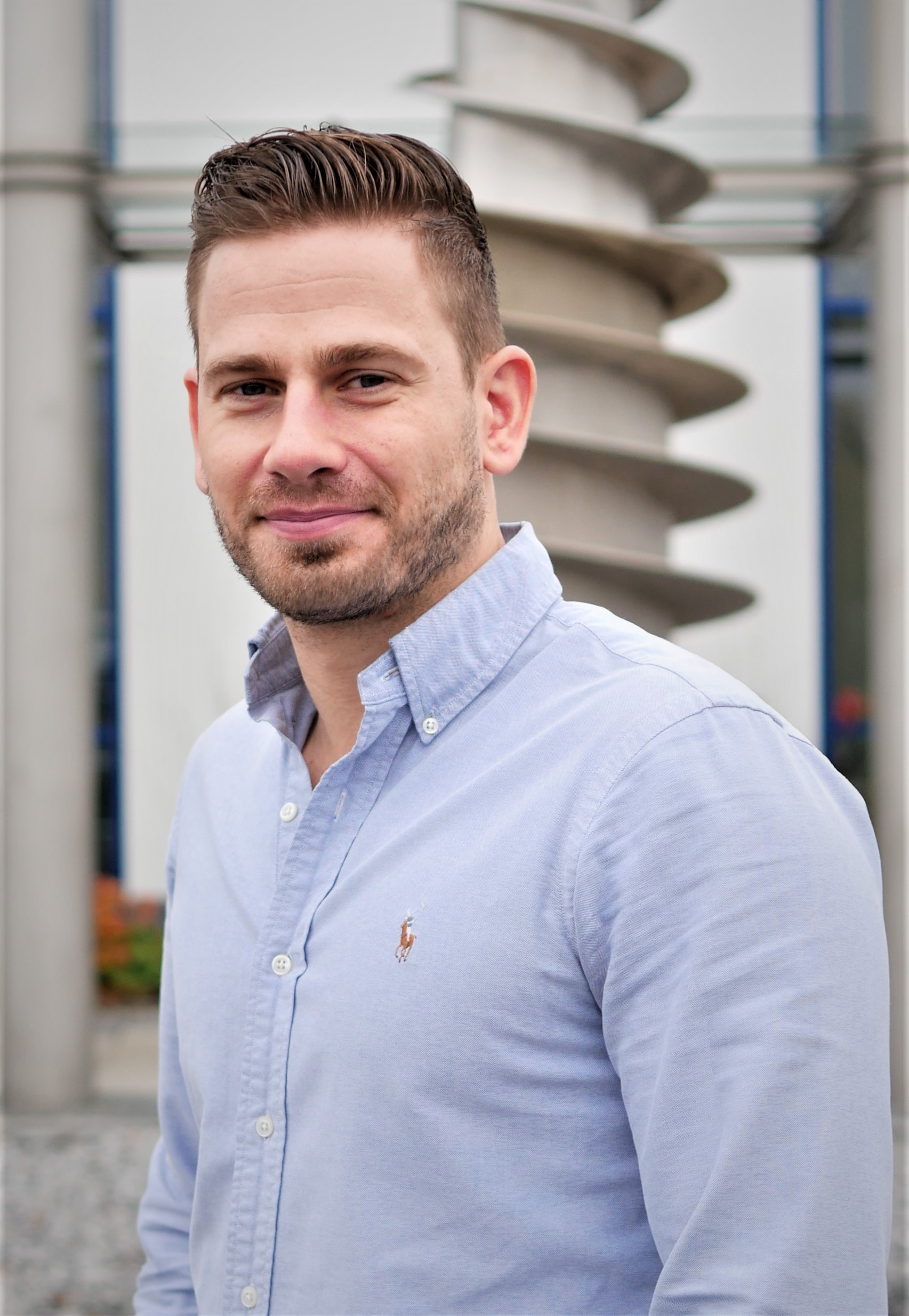 As a separation technology specialist, we help find solutions for the entire brewing process or optimize existing processes accordingly. In doing so, we take a close look at what potential still exists in the process and where we can start in order to make the best possible use of resources.
Franz Brummer

Sales engineer
Efficiency and saving resources are important topics that are currently a major focus for the beer market. In an expert interview, Flottweg's sales engineer Franz Brummer explains how resources can be handled even more efficiently and what role beer recovery and spent grain dewatering play in this context.
What are the current trends in the beer market?
Currently, it is apparent that the beer market is recovering after the Coronavirus pandemic. Medium-sized breweries in particular and internationally also the craft beer scene, which thrives on regional sales as well as the restaurant and bar business, are hoping for a positive long-term development here. After the Coronavirus dry spell, beer lovers around the world will once again find variety from industrial beer in the diversity of craft beer styles. In addition to craft beers, there is also another development: Alcohol-free or light beers are increasingly influencing the market, mainly due to a sustained healthy lifestyle. Consumers want a beer that is as healthy as possible, low in alcohol, yet full in taste. But costs are also becoming more and more important. In the European region in particular, the increased costs of energy and resources are making themselves felt. This is a cost pressure that many breweries now have to defy through process optimization, savings, and new ideas.
Resource efficiency – an issue that is of growing concern to brewery businesses, especially in the current climate. What role do Flottweg's machines play when it comes to the topic of "low use of resources"?
Resource efficiency is all about getting more out of the current process: The direct saving of raw materials and production resources is the focus here. But otherwise, the recovery or treatment of lost production flows is also becoming more important. One of the brewerys' largest waste streams is "lees", an accumulating tank sediment that is drained off after fermentation. Lees are trub substances that are primarily made up of yeasts, and in the case of craft beer also hops, fruit or other flavor carriers. Targeted sedimentation and separation of the trubs is desired in the cold area, but causes beer losses, waste and extra work for the brewers. Centrifuges use centrifugal force to provide a simpler and faster solution than gravity separation to separate solids from the beer phase. Tank lees and trubs can be processed using various centrifuge technologies, so that more beer remains in the production flow and time is also saved.
Working more efficiently by reducing waste means more bottled beer for brewers and more profit! Flottweg comes into play precisely at this point: As a separation technology specialist, we help find solutions for the entire brewing process or optimize existing processes accordingly. In doing so, we take a close look at what potential still exists in the process and where we can start in order to make the best possible use of resources. Whether a medium-sized brewery or large corporation, our solutions are scalable.
In this context, beer recovery is extremely important. What solutions does Flottweg offer for this?
Recovery of beer from surplus yeast after fermentation or storage is the optimal way to significantly reduce beer loss. With yeast beer recovery, two valuable products are obtained: Beer that is returned to the
process and yeast that can be sold, e.g. for further processing in the food industry as a vitamin-rich supplement or animal feed. On top of that, the wastewater load is significantly reduced. Here, the Sedicanter ® developed by Flottweg is an extremely interesting technological and economic alternative. In addition to the gentle and simple treatment of the beer to be processed, fluctuating inflow concentrations of yeast can also be easily handled. In addition to the high yield, the system is characterized by significantly lower investment and operating costs as well as low energy requirements.
But also the dewatering of spent grain is a topical issue for many breweries in connection with resource efficiency and upcycling. Why is spent grain dewatering currently important?
The spent grain is very nutrient-rich and contains precious proteins and fiber. This draff is therefore actually too good to be used merely as animal feed, as has often been the case in the past. Obtaining spent grain as an additional high-value product therefore has a positive impact on the overall balance and ultimately on production costs and beer price.
The wet spent grain in the brewery still contains an average liquid fraction
of around 80%. For this reason, mechanical dewatering is unavoidable as a first step. This is because drying processes are becoming increasingly expensive due to the price problems associated with fossil fuels and efficient pre-dewatering is indispensable. This is particularly important in the context of sustainability and carbon balance: The drier the spent grain is for processing, the more efficiently subsequent process steps can function. This is where Flottweg technology comes into play: With the use of Flottweg separation technology, it is possible to dewater the spent grain down to a dry content of 40 percent.
Another resource that is increasingly influencing brewery operations: energy. To what extent is energy efficiency important for a brewery?
Brewing beer is an energy-intensive process: from mashing to boiling, cooling and bottling. The cycle of the refillable bottles also requires energy. This, and above all the increased cost of energy, has a direct impact on the price of beer, which represents an enormous economic burden for many breweries. The classic settling and storage of beer requires time and energy. By using separators, tank occupancy times can be reduced, production capacities can be improved with the same equipment, and the overall energy consumption can be reduced. Flottweg can help maximize yield and get more out of the existing brewing process, thus saving energy for the bottom line.
Find out more about Flottweg's portfolio for the beer and beverage industry now!