2022-09-26
Flottweg Separation Technology will exhibit at Pack Expo 2022
After four years without an in-person show in Chicago, PACK EXPO International is back. Flottweg will be exhibiting Booth #7041, October 23-26, 2022, in Chicago, Illinois, USA. PACK EXPO International is the largest packaging and processing event of 2022.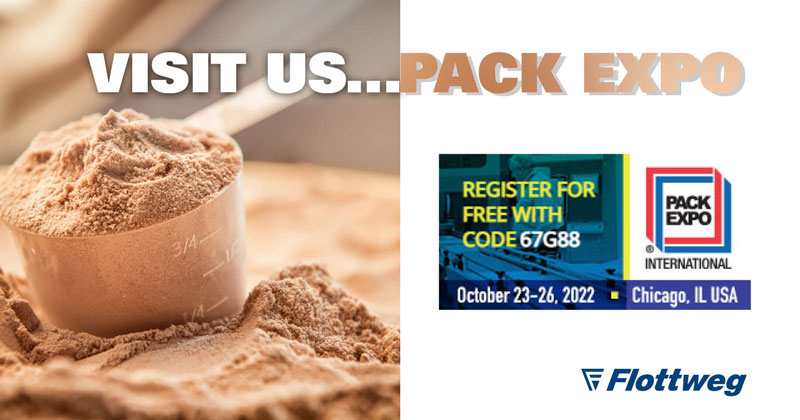 Flottweg will focus with information on the Sedicanter, Tricanter, Impeller as well as our new Nozzle Separator. Energy-saving, maintenance-optimized and powerful, nozzle separators are used for the continuous separation of solids from liquids. Particularly, in the starch industry, as well as in many other applications, maximum clarification, or separation with high quantities of solids is required.
Flottweg Separation Technology, Inc is headquartered in Independence, KY and has over $6 million in parts, rotating assemblies, and accessories to serve our clients immediate aftermarket needs. The in-house repair capability includes (but not limited to) machining, balancing, welding, and sandblasting to ensure the fastest possible turnaround time and minimal production downtime for our customers. Flottweg is organized and positioned to provide aftermarket parts and service to customer sites within 24-48 hours.
For more information, please contact:
Daniel Lakovic
(937) 554-2660
Flottweg Separation Technology, Inc.
10700 Toebben Dr
Independence, KY 41051 US