2021-06-15
Alcohol-free Beer: How is alcohol-free beer brewed? Interview with our expert Jan-Martin Glöckner
How is alcohol-free beer brewed? How do our centrifuges support the process? Our brewing engineer Jan-Martin Glöckner provides answers to these questions.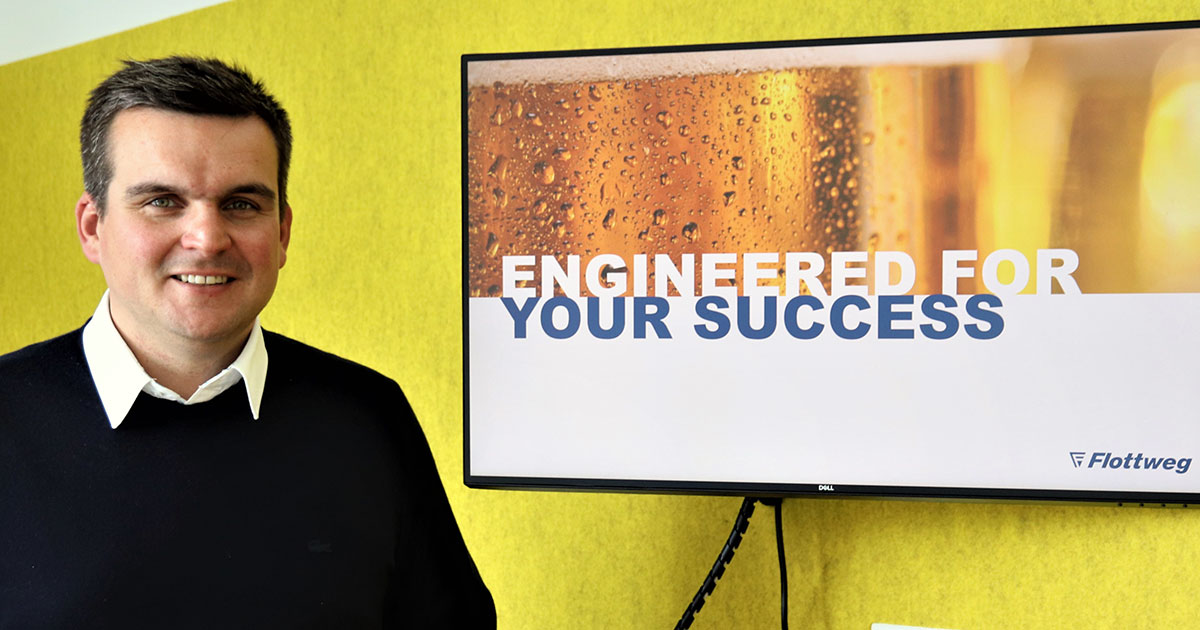 The demand for alcohol-free beer is booming - short-term hype or long-term adoption?
The demand for alcohol-free beers has been increasing continuously for several years, and so production volumes in the breweries are also increasing significantly. From my point of view, alcohol-free beer is not a short-term phenomenon, but a trend that is steadily gaining momentum. There is an increasing variety of "alcohol-free" products on the market.
When is a beer considered "alcohol-free"?
An alcohol-free beer may not exceed an alcohol content of 0.5% by volume in Germany. However, this varies worldwide depending on the country and regulations. However, this must be seen in the right perspective, because an alcohol content of this level can already be found in fruits, fruit juices or other foods that do not require a declaration.
In addition in the recent years, the so-called 0.0 beers have become the focus of attention because they are completely de-alcoholized.
How is alcohol-free beer produced?
There are several ways to make alcohol-free beers. On one hand, the beer can be produced "normally". As a final step, the alcohol formed by the yeasts during fermentation is removed from the beer by vacuum evaporation or membrane processes. Additional equipment and special facilities are required for this. An alternative approach is to prevent the normal amount of alcohol from forming. This requires that the fermentation process be stopped. So the yeasts cannot metabolize sugar to alcohol. Alcohol formation is suppressed and prevented at low temperatures, or by separation of the yeast or by using special yeast strains. This alternative can be implemented without the use of additional equipment. As a result, the production of alcohol-free beer is also becoming interesting for small- or medium-sized breweries. The centrifuge is used for the effective and rapid separation of yeasts. Many Flottweg customers who primarily use a centrifuge for pre-clarification before filtration or to adjust turbidity, see the production of alcohol-free beers as another possible application for our technology. Yeasts and other turbidity-causing substances can be quickly and efficiently separated from the beer with a centrifuge.
Are there differences in taste and where do these differences come from?
Alcohol is and remains a flavor carrier, so alcohol-free beers always differ from beers with alcohol. In addition, the manufacturing process also influences the taste to different degrees. In my opinion, alcohol-free beer is not necessarily a direct replacement for "real" (alcoholic) beer, but rather an alternative to other alcohol-free beverages. Many of our customers provide their alcohol-free beer with an individual flavor, e.g. by using hop plugs, by adding herbal and tea extracts, or even by creating a "lemonade" (see, for example, alcohol-free "Natur Radler" or "Fassbrause"). The resulting diversity makes it more interesting for consumers.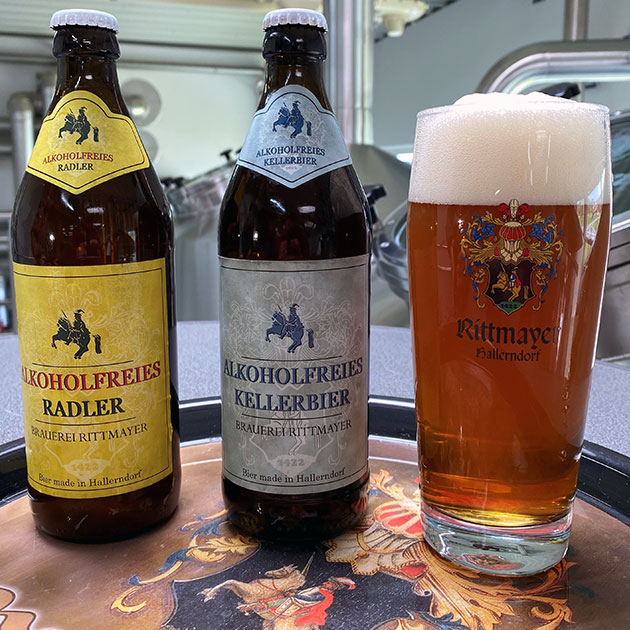 The unfiltered alcohol-free cellar beer from the Rittmayer Brewery has an impressive hop aroma, that causes any residual sweetness to fade into the background. Ludwigii yeast is used alongside cold dry-hopping, which is separated using a centrifuge further in the process. This allows the turbidity profile of the finished beer to be adjusted.

Would you like to learn more about the production of alcohol-free beer?
Talk to us or write to us!