2021-02-10
5 Facts about the production of plant-based milk alternatives
More and more consumers are switching from cow's milk to plant-based milk alternatives for various reasons. In a short interview, Andreas Metzenauer who works as a sales engineer for Flottweg provides us with some exciting facts about the production of plant-based milk alternatives.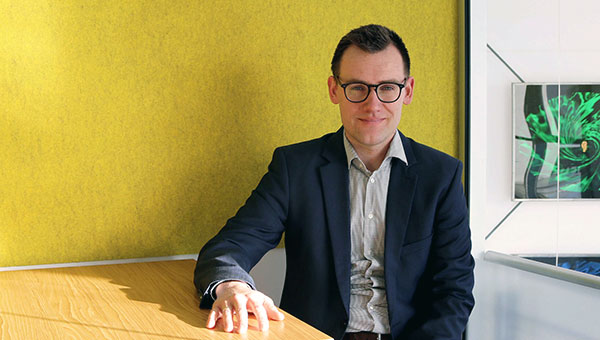 What is a plant-based milk alternative?
A plant-based milk alternative is a vegan, water-based extract made from various plant-based raw materials, without the addition of animal dairy products. Depending on the recipe, additional vitamins, minerals, oils and flavors are added in order to obtain a full milk substitute.
How is it made?
The raw material is mixed with a certain amount of water and ground to slurry. During a defined period of time, the proteins and ingredients are extracted at a certain temperature. Then, starch is converted into sugar in an enzymatic reaction. In a next step the plant milk is separated from the extracted plant fibers using industrial centrifuges. Depending on the recipe, the plant milk is then homogenized with edible oil and mixed with various ingredients, then heated and finally bottled.
Why are centrifuges needed to produce plant-based milk alternatives?
Centrifuges are the most efficient type of machines to separate the milk from the product slurry. High g-forces result in maximum clarification and optimum cake dryness including a high flow rate. Modern machines are laid out according to the latest hygienic design standards and can be easily integrated into a fully automated processing line including CIP cleaning.
What is important when selecting the right centrifuge supplier?
Reliable and efficient machine performance, ease of use, low service costs and efficient cleaning are decisive for the customer's process. Flottweg integrates some features in its machines resulting in maximum availability and flexibility for the customer. These features include the unique impeller system, the Simp Drive® gear box and an optimized hygienic design. The Flottweg InGo user interface was even awarded the German Design Award 2018 for its intuitive usability.
Can I process different raw materials using the same machine?
Depending on the desired product quality and machine design, different raw materials can be processed on the same line. The manufacturer must pay particular attention to allergen labeling of his final products.