2014-10-13
Flottweg at BrauBeviale 2014
Visit Flottweg at BrauBeviale 2014 We will present our products and applications from November 11 to 13 at Building 6, Booth 6-107. As a separation technology specialist, we offer you complete processing lines for the manufacture of beverages and juices. You can also see the performance of our separators for medium-sized to large breweries for yourself.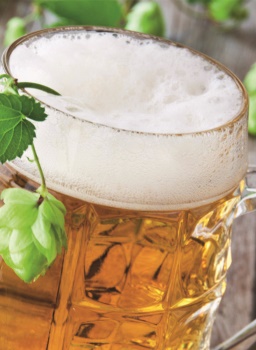 The trusted Flottweg separator series makes the brewing process more cost-effective while meeting your high quality requirements. Flottweg will present the AC 2500 separator at BrauBeviale. This machine offers gentle processing of beer and efficient clarification before filtration. See for yourself and convince yourself of the advantages:
Cost reduction due to optimization of the production processes
Reduction in beer losses
Maximum yield with consistent beer quality
Reduction in cleaning and wastewater costs
But our customers get first-class with Flottweg technology when it comes to fruit and vegetable juice production, too. The cost-effective production of fruit juice, direct juice, and vegetable juice isn't just characterized by outstanding juice quality. It's just as important to achieve a high raw material yield with the lowest possible complexity in the operation, maintenance, and servicing of the centrifuges and belt presses used.
Visit us from November 11 to 13 in Building 6, Booth 6-107.
We're looking forward to your visit!