2021-10-01
Flottweg decanter centrifuges are "Gourmeggles"
MEGGLE relies on two new Flottweg decanter centrifuges for the production of casein. MEGGLE has already been using Flottweg separation technology for a number of purposes, including the extraction of lactose.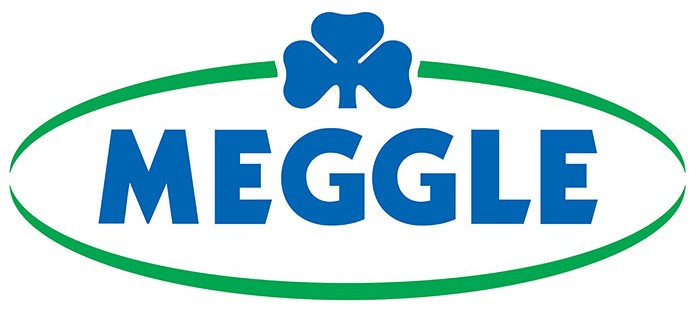 MEGGLE – the brand with the clover
The MEGGLE Group manufactures fresh dairy products and flavored baguettes at various sites around the world. MEGGLE is an international leader and strong partner to the food processing and pharmaceutical industries thanks to its milk powder products, such as lactose. 2,500 employees, 1,000 of whom work at the headquarters in the Upper Bavarian town of Wasserburg am Inn, give their best each and every day and help advance the company. In 2020, MEGGLE generated 950 million euros in revenue.
Two decanter centrifuges for casein production
MEGGLE has relied on Flottweg separation solutions in many different areas for several years now. MEGGLE now also uses Flottweg separation technology for the production of casein. The decanter centrifuges separate the casein from the milk while simultaneously washing out residues from fat, whey proteins, lactose, and minerals. The casein is cleaned in multiple stages. A high-quality casein powder is then created, which can be used for further processing as an additive for protein enrichment or, for example, for baked goods. MEGGLE recently used two Flottweg decanter centrifuges for this purpose. "Two decanters had to be replaced in our casein production. They were somewhat outdated and no longer state-of-the-art. We decided to purchase new machinery to ensure the supply of spare parts in the future" said Wolfgang Joppien, Engineering Project Manager at MEGGLE, about the new acquisition.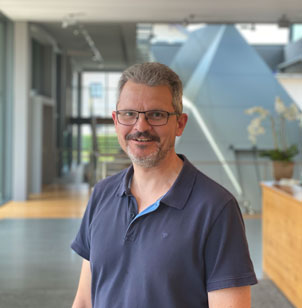 High-quality machines, a wealth of experience, and regional proximity were the deciding factors
MEGGLE's decision to use Flottweg centrifuges in casein production as well as in other production areas was based on several factors. "Flottweg has a great deal of experience, high-quality machines, and modern, state-of-the-art technologies. We were impressed by the collaborative partnership during this project. Wasserburg and ViIsbiburg's close geographical proximity is another advantage," explains Wolfgang Joppien.
Flottweg decanter centrifuges are developed and manufactured exclusively in Germany and meet the food industry's high hygiene standards. More than 4,000 machines used in the food processing sector are proof of Flottweg's wealth of experience. Every new project allows us to expand our knowledge and share it with our customers, always with our goal of helping our customers to be more successful.