Success is ... being completely looked after.
Our services maintain the value of your machine - long-term.
From the first consultation, the purchase decision, the commissioning and through the utilization phase: When it comes to industrial centrifuges and belt presses, you need a reliable partner at your side. Someone you can always rely on. Because our machines play an important key role in many industries and processes. And are often in use for 30 years or longer.
Our service hotline for emergencies
Available on weekends
You can reach our service hotline from Friday 12 noon (CET) through Sunday. Please use it only in an emergency:
+49 (0) 1805 0 35 135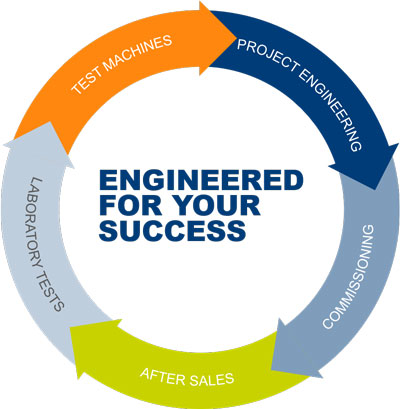 Your machine in the best hands: Maintenance contracts and optimizing
Our tailor-made Maintenance contracts and warranty extension measures ensure high availability of our centrifuges and belt presses.
Has your machine been in operation for a long time? Upgrades, modernization and process optimization options always ensure more performance.
Our know-how for your success - our services
Consulting and optimization of process engineering processes
Product analysis in our own laboratory
Tests under real conditions on site
Rental machines and long-term tests
On-site service and factory overhaul
Training of your employees/operator training on personnel rotation
Quick and Easy
Thanks to our machine training courses at our in-house Flottweg Academy, you can replace the rotor of your decanter centrifuges yourself. With a spare rotor you save time and money in the event of unexpected breakdowns. In this video you can see how easily and quickly the rotor can be replaced.
Customer training for the optimal use of your machine
Well-trained employees are among the fundamental and sustainable success factors of a company. We train your employees especially on your decanter centrifuge, your Tricanter® or Separator.
Here you can learn more about our customer training courses and our training center.
The right spare part when you need it.
Over 60,000 original parts are stored in our main factory for lightning-fast spare parts deliveries. Thanks to our proximity to Munich Airport, air freight deliveries can be made quickly. The result: in Germany, delivery usually takes place the day after the order is placed, Europe-wide within 24 to 48 hours.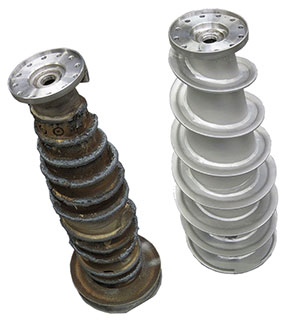 Are you interested in our services?
Talk to us or write us!
Our service hotline for emergencies: +49 (0) 1805 0 35 135 (Fr - So)