Flottweg Service: Competent, Fast and Fair
These are not just three keywords that best describe Flottweg service and customer service. Furthermore, these words also summarise our obligation towards customers.

Trained Flottweg employees with years of experience ensure that the problem will be solved competently and, above all, in a way that is exactly tailored to the customer's requirements. The specialists and technicians in the Service department know who is responsible for what.

This means Flottweg can set itself apart from competitors with clearly regulated responsibilities. Furthermore, we are always there for you, even worldwide.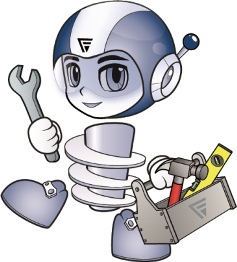 Maintenance, Service Work and Prevention
Flottweg offers you maintenance contracts with different intervals (with inspections ranging from every month to every three years). The preventative measures provide the following advantages for your Flottweg decanter, separator or Flottweg belt press:
Repairs by qualified specialists and technicians
Longer machine service life
Minimised risk of the system/machine failing
Improved process efficiency
Expert and experienced employees are at your side
Lower spare part prices compared to the competition
All necessary spare parts are still available even decades later (30 years and more)
Our Services For You At A Glance
Presales:
Machine rental service
History management
Hotline and personal consulting
Technical consulting, support
Installation
Workshops
Project planning
Warehouse stock analysis
Aftersales:
24 h service
Maintenance and repair kit
Retrofits and upgrades
Hotline
Maintenance and repair contracts
Personal care
On-the-spot repair service
Telematics and remote maintenance
Flottweg Customer Workshops and Practically Oriented Training
Processes, machines and systems are becoming increasingly complex. As a result, we at Flottweg do more than keep our own employees permanently at the cutting edge, we also offer targeted customer workshops and practically oriented instruction for our customers.

Our goal is for our customers to be thoroughly prepared for all practical situations and eventualities. We support you with all problems and instigate all necessary measures for you.

As a Flottweg customer, you can rely on expert consulting, rapid supply and fair treatment. You can find the Flottweg service centres at all international branches at Contact.
Do You Have Any Further Questions?
Our team of specialists and technicians is at your disposal with advice and practical help, so you NEVER feel left out in the cold.