2021-05-03
Flottweg inaugurates its second plant in Vilsbiburg
It is the largest single investment in the almost 100-year history of Flottweg. Around $66 million was invested in the building of Plant 2 in Vilsbiburg. With this building, Flottweg is writing another chapter in its extremely successful history. A story that began with components for aircraft engines, continued with the production of motorized bicycles and finally culminated in the construction of centrifuges and other products. Plant 2 will double the production capacity of the separation technology specialist and lay the foundation for further growth.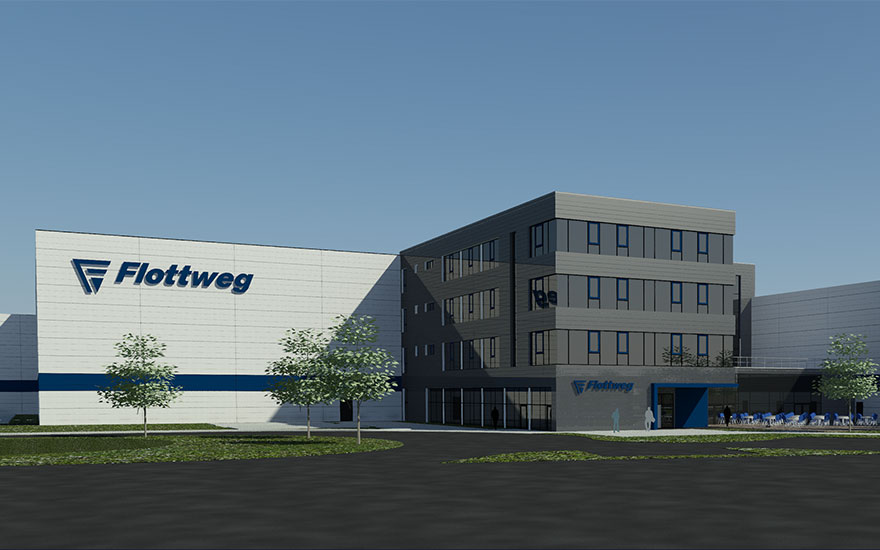 "At Flottweg, something large and new is emerging; now we see its dimensions. It is an investment that makes the whole of Lower Bavaria proud. An investment in the future of the location", was how Dr. Helmut Graf, Vice President of the Regional Government, described the building of the new Flottweg plant during the topping-out ceremony. And indeed something big was created with Flottweg Plant 2. With a 59,000 square foot production area, the new Flottweg plant is almost as large as the original facility on Industriestrasse.
In May 2018, many still thought Corona was a Mexican beer and that the German national team's early elimination from the World Cup in Russia was a few weeks away. Around this time the earthworks began in Vilsbiburg, which was the first step towards the new plant. The construction progressed rapidly, and after a few months the first concrete bases rose into the Vilsbiburg sky.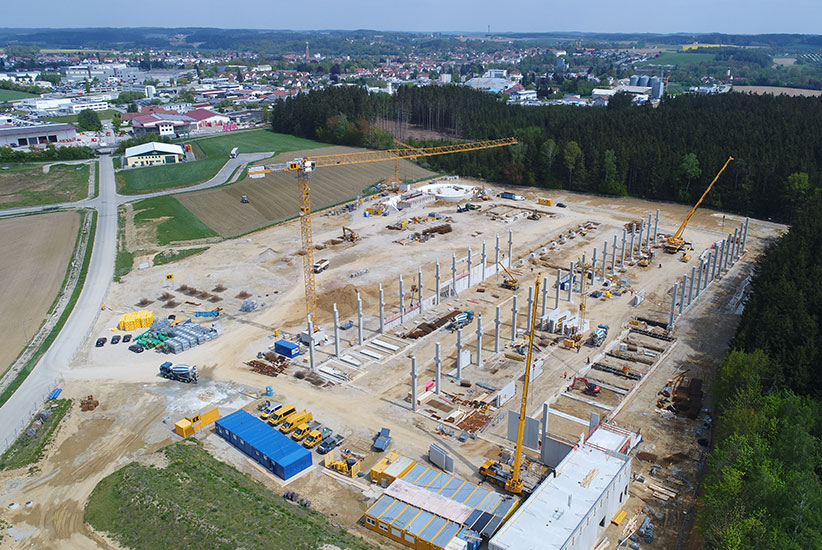 Another milestone was the topping-out ceremony that took place on December 4, 2019. At that time, the facade work for the factory halls had been completed. A few days later the interior work began, including work on the floor slab, heating, sanitary facilities, air conditioning and sprinkler system. The electrical work also started during this period. One could already sense the magnitude of the $66 million project at this stage.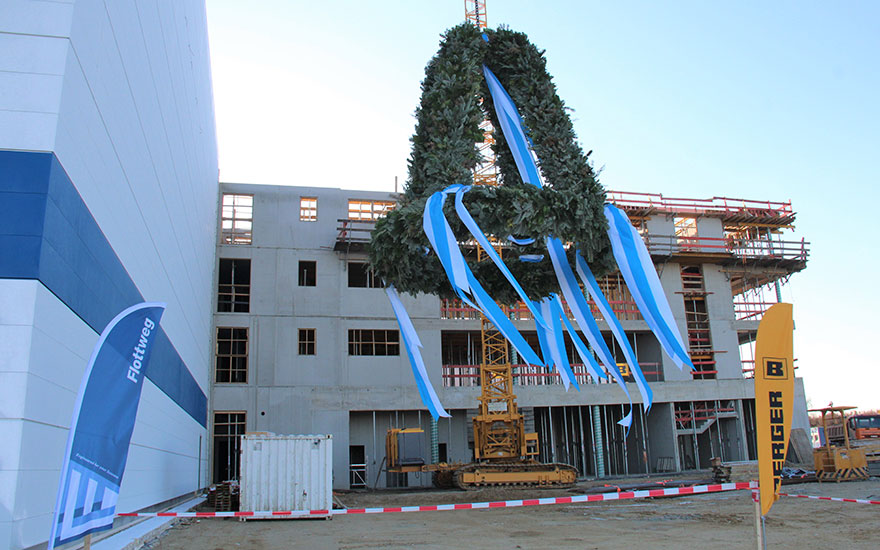 The construction work has been mostly completed. The Flottweg logo gleams proudly on the outer façade in the Baumgartenstraße. Now the factory needs to be filled with life and orders. The development is good and the new business year is off to a strong start. After the first quarter, we are already above the previous year's level, which had not yet been affected by the coronavirus, and thus have the best prospects for further growth and full capacity utilization in Plant 2.