2023-07-10
Eight Z8E in Use in Yihai Kerry for Soy Protein and Wheat Starch
Yihai Kerry Arawana Holdings Co., Ltd. is an important agricultural and food products processing enterprise in China. At present, Yihai Kerry has over 70 strategic locations in China with several plants under construction in new locations. It is principally involved in industries such as wheat and soybean, oilseed crushing, processing of corn, foods, and beverages, and R&D for grain and oil technology, etc.
About three years ago, Yihai Kerry built new production lines to expand its production capacity, so it needed to purchase some centrifuges. In order to meet its customers' needs, as well as to avoid competition with competitors utilizing similar machinery, Flottweg recommended the largest model Z8E for the food industry to the customer. Finally, Yihai Kerry purchased eight Flottweg Z8Es for the production of soybean protein and wheat starch.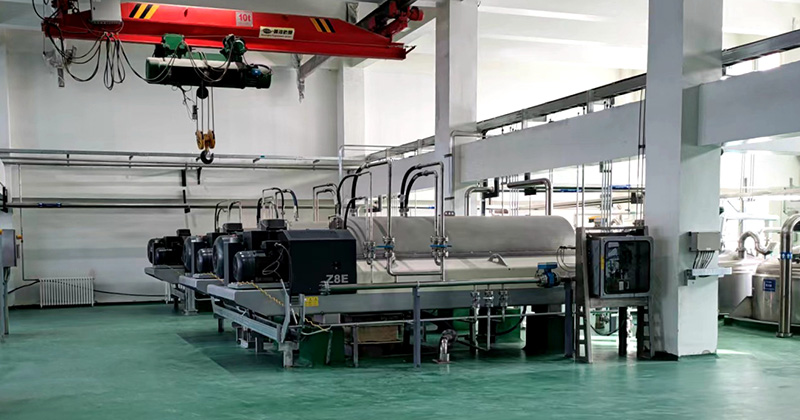 As the largest model of the Flottweg decanter centrifuge in the food industry, this is the first time Flottweg sold the model Z8E for soybean protein production to the world, and it is also the first Z8E for wheat starch production in the Chinese market. Seven of them were used for separation of soy protein, including for use in the extraction stage, acid stage, and washing stage. The processing capacity of a single decanter was 50-55 tons / per hour. One Z8E Tricanter® was used for the three-phase separation of wheat starch, which can be divided into A starch, B starch, gluten, and pentosane in one stage, with the capacity of 20-25 tons of commercial flour / per hour.
Why do customers choose Flottweg? There are a number of reasons that customers choose Flottweg: The rich experience of the Flottweg centrifuge in wheat starch application, high praise in soy protein application, high production efficiency due to the product's excellent quality, and its well-known brand name in the industry. These attributes make customers trust us for both our professionalism and our products.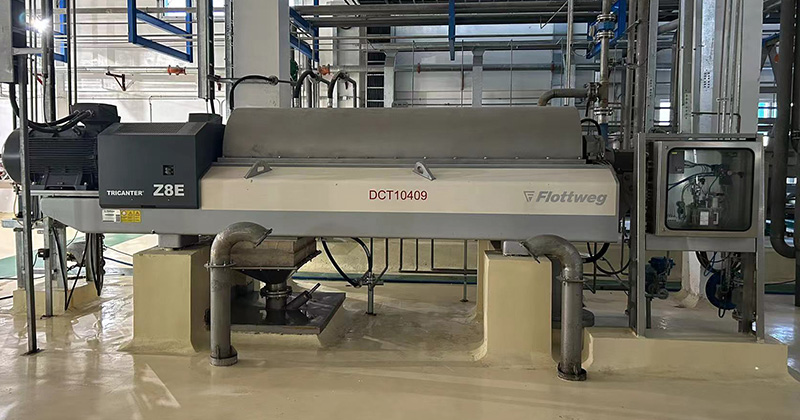 Inevitably, the first use of Z8E in the world faced many difficulties and challenges. Customers had little experience of the processes. The inconvenience caused by COVID brought some additional difficulties to its commissioning. However, with the efforts of the Chinese and German commissioning teams and the cooperation of the customers, the process target was finally and successfully achieved.
The Z8E has now been running smoothly for more than two years. Flottweg China can provide a quick response to customers' after-sales needs. Yihai Kerry is very satisfied with its now perfected after-sales service.