Beer Clarification Using The Separator
The separator is used in three decisive areas of the brewery during the manufacture of beer:
Extension of the filter service life
Turbidity adjustment
Green beer clarification
The Separator For Extending Filter Service Life
When it comes to filtering beer, the brewery is often faced by the challenge of a significant yeast load still contained in the beer to be filtered. A high proportion of yeast is bound to limit the service life during kieselguhr filtration. The separator removes a large proportion of the yeast from the beer continuously even before filtration. This optimises the associated working processes in the filter basement significantly.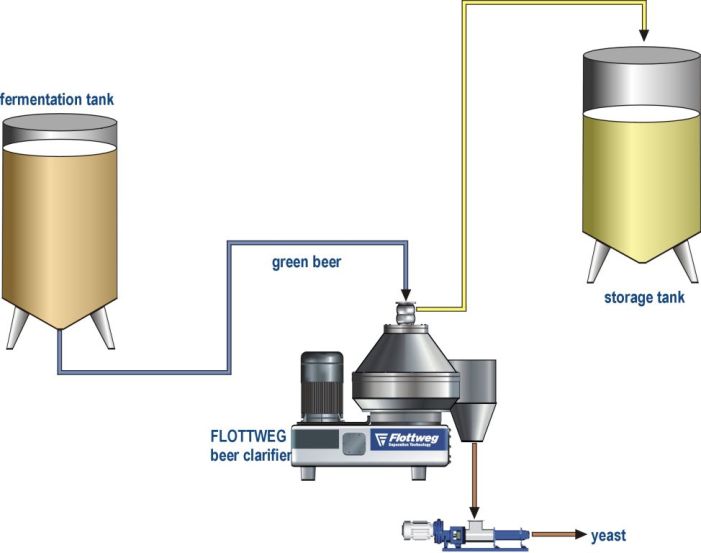 The filter service life is extended by up to 100%. At the same time, the required amount of kieselguhr is reduced, as is the associated work. In addition to the filter service life being extended, beer evaporation and brewery wastewater costs are also reduced. Separators are essential for operating kieselguhr-free filtration systems (diaphragm technology, depth filtration) economically.
Turbidity Adjustment With The Separator
Using separators offers advantages for turbidity adjustment as well, in particular with wheat beer. The continuous operating method of the separator ensures an even beer quality. The brewery specifies the required turbidity adjustment in the finished wheat beer, and the control monitors the yeast concentration by measuring the turbidity in the inflow and outflow. The throughflows in the machine are adjusted accordingly, as is the required separation degree. As a result, the beer emerging continuously from the separator has the same turbidity.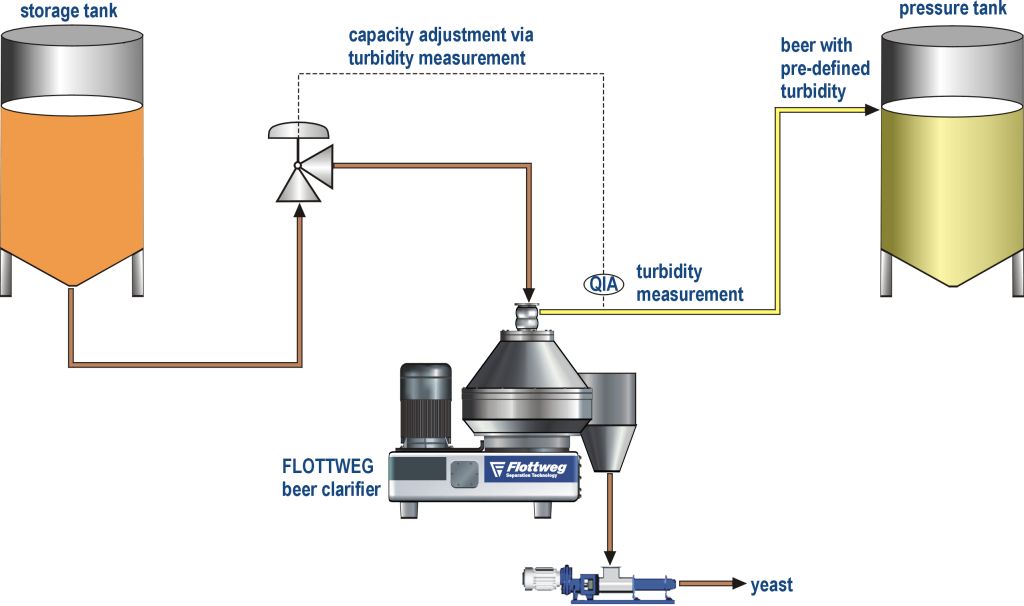 Green Beer Clarification
The separator ensures constant conditions in the green beer clarification. Setting the required yeast cell counts in the green beer using the separator standardises the maturation and post-fermentation procedures. This creates defined process conditions and makes for uniform fermentation.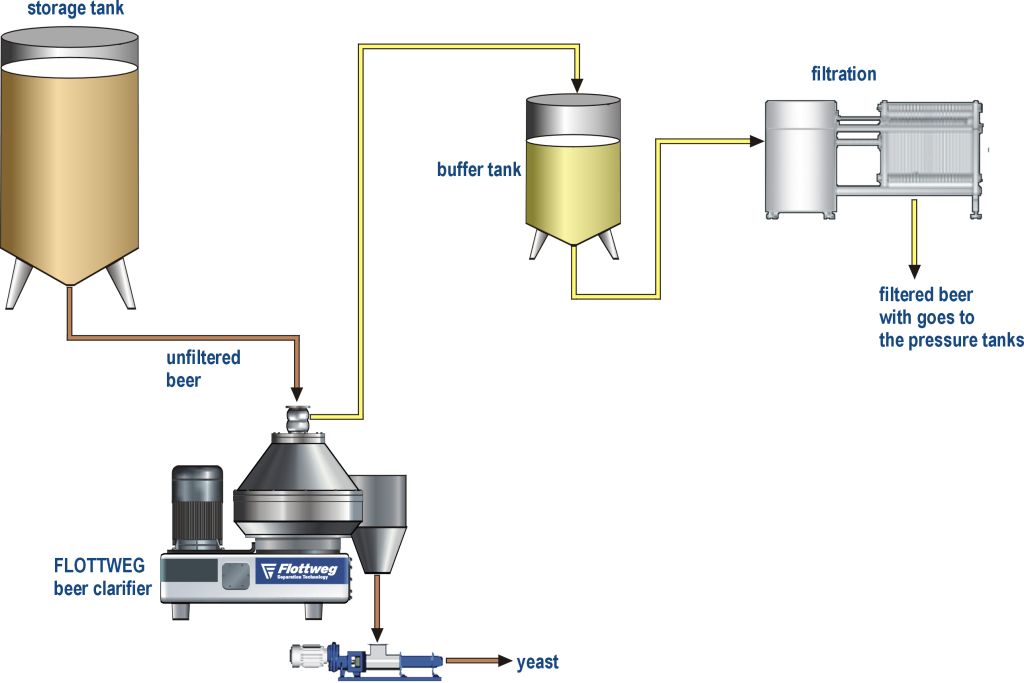 The Separator Offers The Following Advantages In Terms Of Filter Service Life, Turbidity Adjustment And Green Beer Clarification:
Extending the filter service life
Reducing beer evaporation
Cost reduction in wastewater processing
Gentle processing of beer and yeast
Easy to integrate into existing production and CIP processes
Consistent, defined turbidity in the finished wheat beer
Continuous, fully automatic operation with simple handling
Flexibility: Clarification and turbidity adjustment are possible with one machine
Defined post-fermentation, and thus a constant beer quality
Less yeast autolysis during storage
Reduction in filter load (after maturation) because of lower yeast load
Similar fields of application

Would you like to learn more about our solutions for the beverage industry and beverage production?
Talk to us or write to us!